Whether you have a big house or a small apartment, having a beautiful space to feel welcome when you come home is important for your happiness and well-being. Most of your home will be filled with furniture, so one of the first decisions that you need to make concerns the choice of furniture brands. In the following sections, we discuss how you can make your space more beautiful, welcoming, and comfortable with Sherrill Furniture.
Custom Furniture
You can personalize your home with custom furniture to make sure you have the perfect fit for your needs. Before ordering your custom furniture, you can decide on the color palette you would like to use, choose a style, and make sure you have the correct measurements for your room and the areas you would like to have furnished.
Sherrill Furniture comes with over 70 years of tradition and experience in handcrafted and personalized furniture, from sectionals and ottomans to lounge chairs and loveseats. They have skilled and talented artisans working with different colors, textures, and fabrics to match your preferences, ensuring the highest quality in materials, durability, beautiful finishing, elegance, and maximum comfort.
Nearly every aspect of Sherrill Furniture pieces is customizable. This includes:
Cushions. You can select from six different options for the depth and firmness of your sofa and chair cushions.
Throw pillows. You can choose complementary or contrasting colors for your throw pillows to give the room a more finished look.
Trim and Finish. Sherrill Furniture has multiple styles and color options available to make your piece uniquely yours.
Upholstery. They offer hundreds of the finest quality fabric options to ensure a long-lasting and beautiful piece you'll be delighted with.
Accent Chairs
An accent chair is a separate chair in your living room that can be used as additional seating at the dinner table, a comfy corner retreat for reading a book, a pop of color, or even an artistic statement. Accent chairs are generally larger, comfortable chairs, and Sherrill Furniture offers a beautiful collection of customizable options when it comes to fabric and finishing, in modern or traditional styles, handcrafted with attention and dedication by their team of artisans in the North Carolina workroom.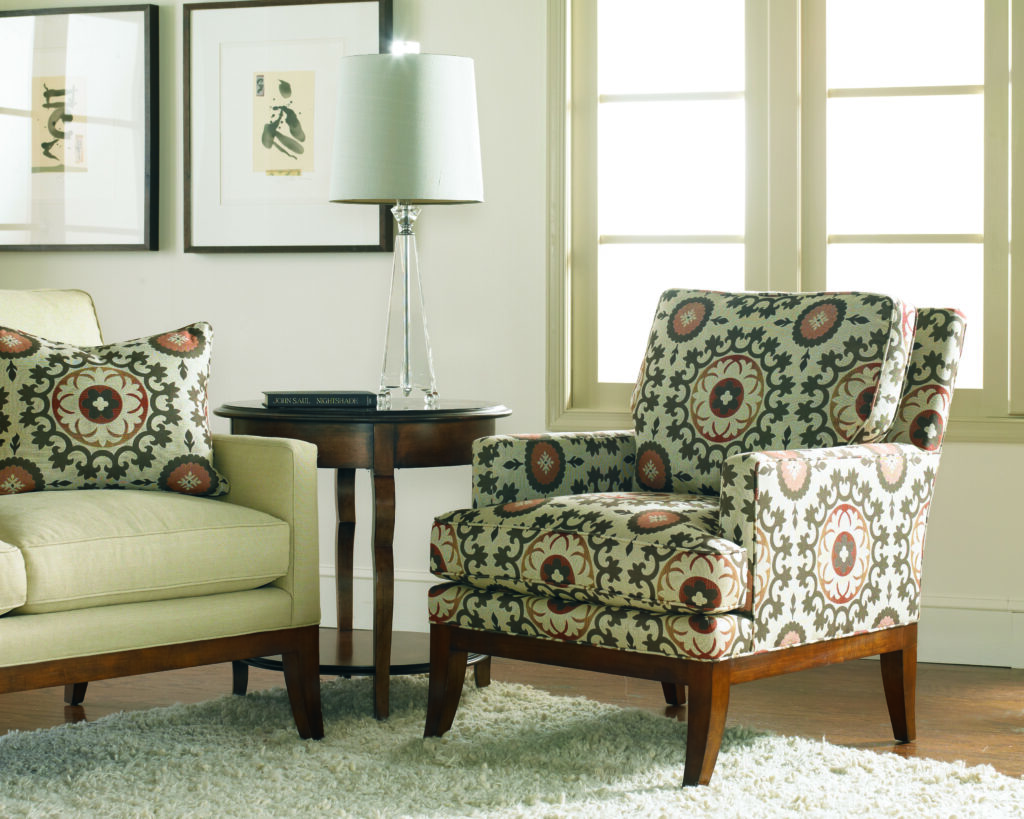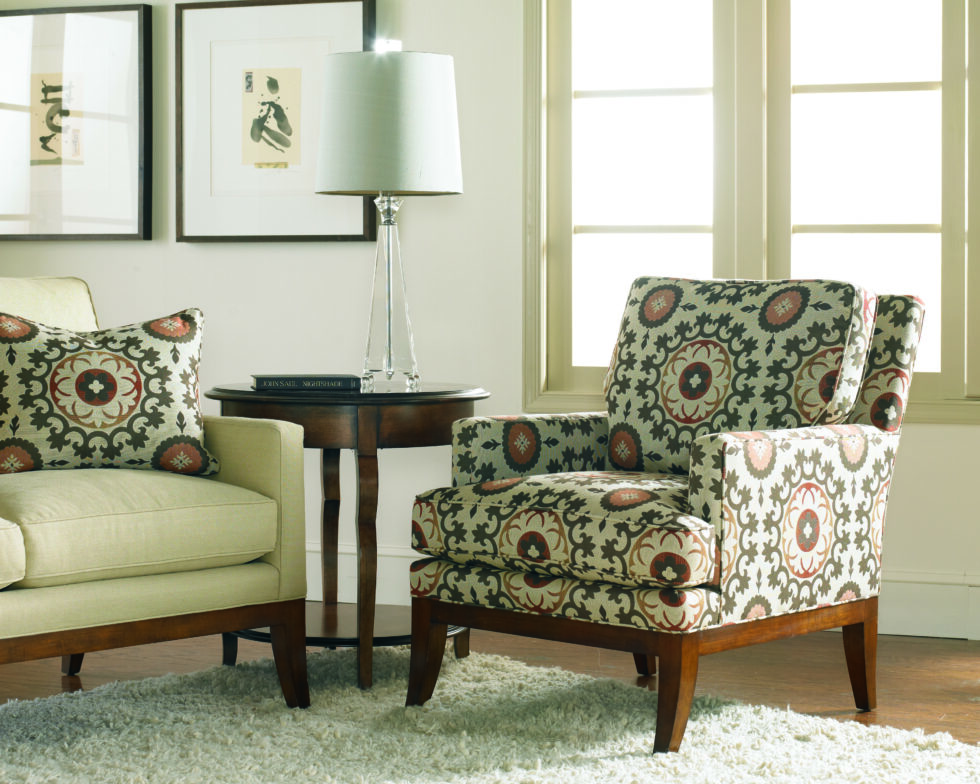 Dining Chairs
The dining chairs are among the most important pieces of furniture in any home, as they bring you and your loved ones around the dinner table, where you share your meals and quality time together. The perfect dining chairs should be comfortable, resistant to many hours of sitting down and movement, and not too heavy to move around.
The upholstered dining chairs by Sherrill Furniture can be found in traditional to transitional styles and they are made with the intention to bring maximum comfort and a dash of color to your dinner table, to encourage you and your loved ones to relax into conversations in a pleasant setting.
Sectionals
Sectionals are seating furniture made of independent sections that can be arranged and rearranged in various combinations, depending on preference. Although sectionals occupy a significant part of the room, they offer more comfort and more seating compared to sofas or chairs, in addition to bringing style, closeness, elegance, and practicality to the room.
Sherrill Furniture offers L-shaped and U-shaped sectionals, and you have multiple choices whether you're looking for larger or smaller sectionals. Additionally, each sectional is carefully crafted by only one workman, to ensure consistency and high quality among all pieces of the sectionals.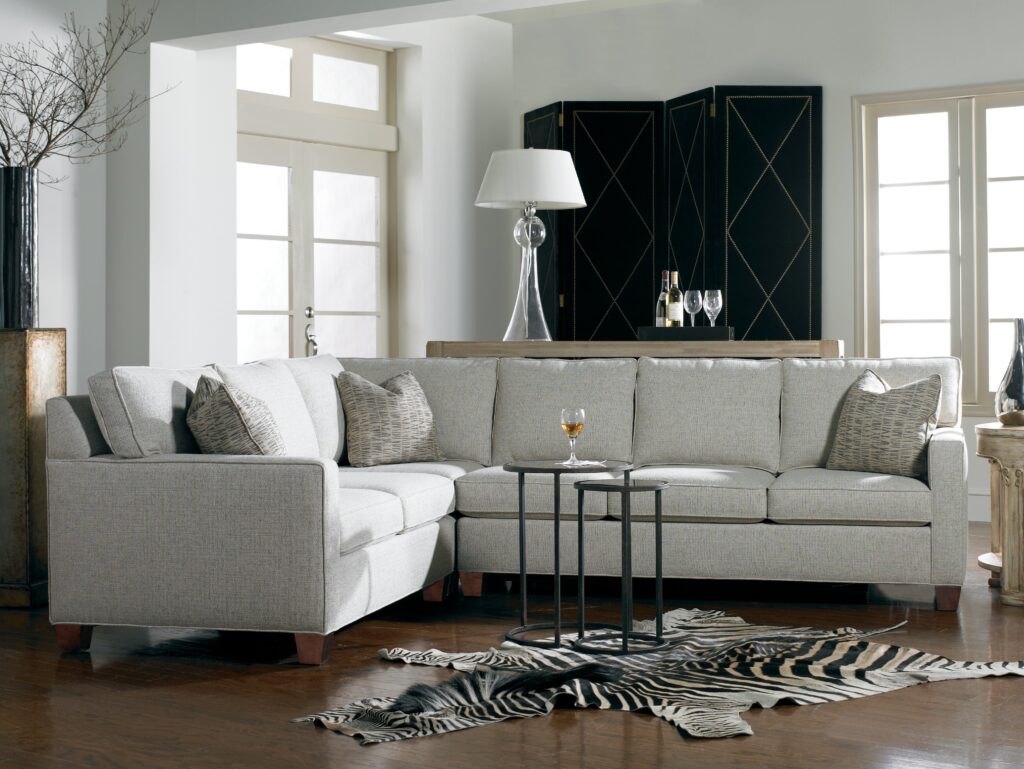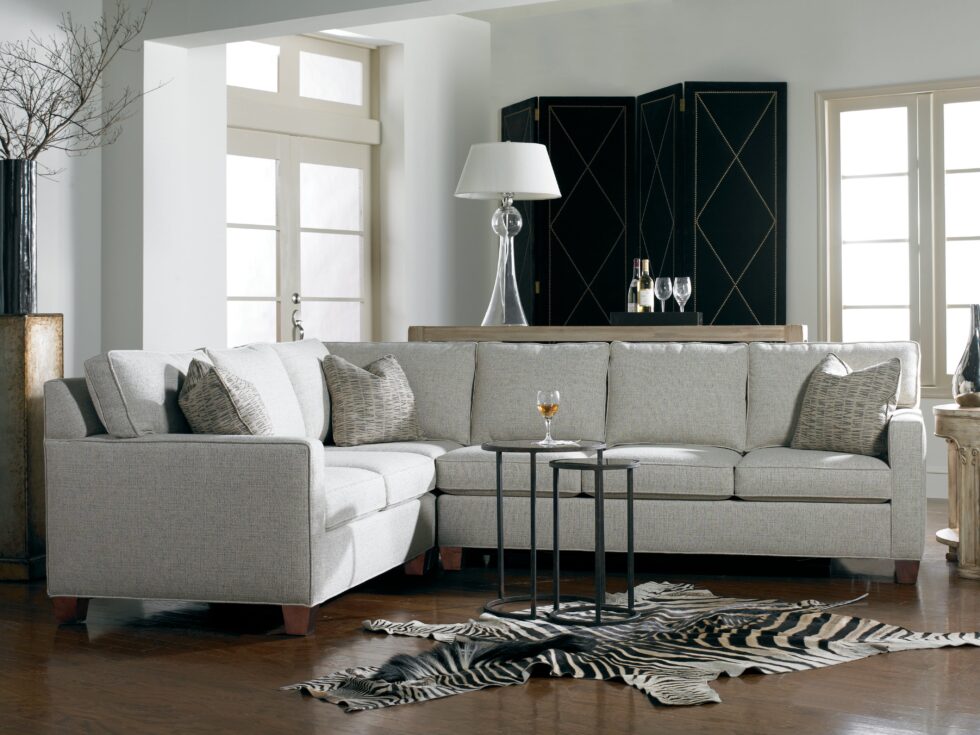 Where to Buy Sherrill Furniture in Lafayette, LA
When you are looking for home furniture in Lafayette, LA, look no further than Albarado's Fine Furnishings, a team with over three decades of experience and dedication. Albarado's offers a vast array of high-end, unique home furnishings and a shopping experience of the highest quality in the Acadiana area.