During the height of the coronavirus pandemic, in-store shopping was limited, making technology and online connectivity easier to buy supplies and items, including furniture. Over time, convenience became the primary reason people started favoring online shopping.
With just a click of a button, shoppers could browse countless different furniture pieces and compare prices. However, as the popularity grew, some consumers still felt divided between online furniture shopping versus in-store shopping. So, the question remains, which provides the better overall experience?
5 Benefits of Buying Home Furniture In-Store
Try first, buy later
It is better to see and feel furniture pieces yourself to ensure it is exactly what you want. You would also have all your questions answered with the help of the store's sales team.
Design services
Some people are more comfortable speaking with a furniture store staff member in-store for helpful advice and tips, which is not always found with online shopping. This can help the customer make the best choice for their home.
Customization
In-store shopping offers access to customizing pieces so that you can create your own unique home furniture. If online shopping does offer customization, it will be harder to grasp the full result without professionals guiding you through your choices.
Reasonable delivery and installation
Buying home furniture locally keeps delivery costs and installation low. Plus, local furniture stores are more likely to accommodate special delivery preferences.
Misleading reviews
In the online world, fake reviews are a growing problem because companies may plant positive reviews for their own products while tainting their competitor's products reviews. So, in-store shopping is the best way to avoid being misled by reviews.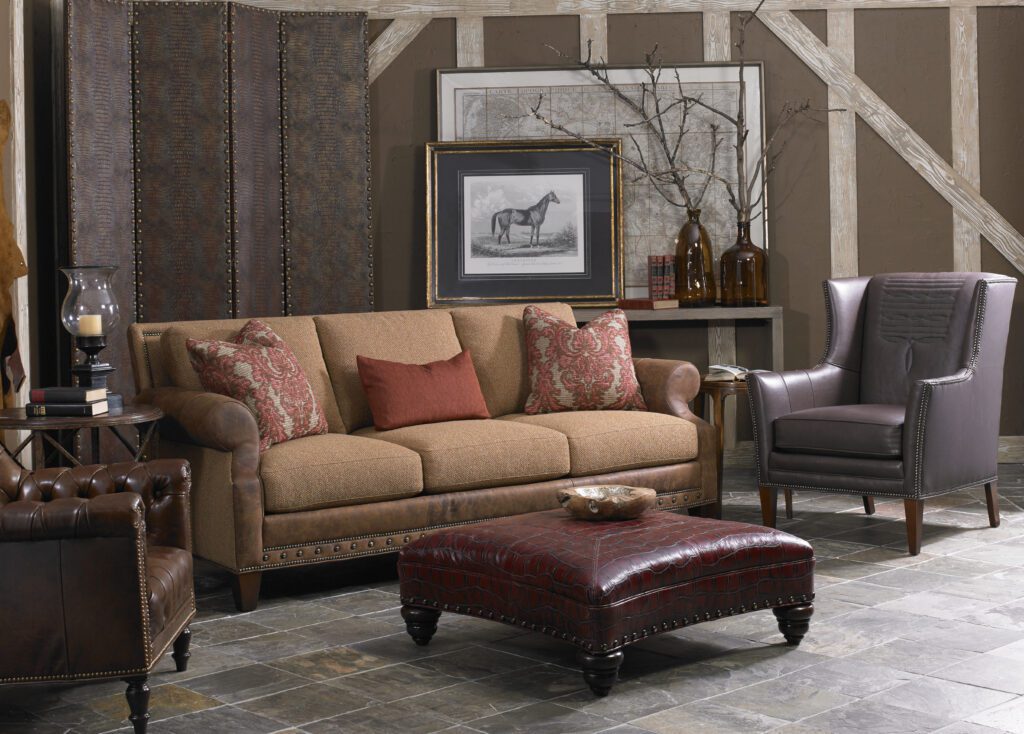 In-store vs. Online: Which is the Best Way to Purchase Furniture?
Even though online home furniture shopping is on the rise, some people still prefer to physically go into the store to buy home furnishings. Some shoppers are still attracted to the fact that they can see, feel, and try out the merchandise beforehand. This is especially important when buying major furniture pieces such as a sofa, an armchair, or a mattress.
Purchasing furniture is no small thing or cost, so it would be wise to take the time to think carefully about the furniture you need and how much you plan to spend. Keep in mind that buying home furniture in-store does decrease your chance of disappointment.
5 Helpful Tips When Furniture Shopping In-Store
Research. It would be wise to window shop in-store and browse online to help you learn your options and average costs before purchasing home furnishings. Rely on reputable sources to determine the quality of brands you want to buy.
Budget. Decide on a budget beforehand and try to stick to it.
Think ahead. When buying home furniture pieces, always think ahead of how your life and space may change in the next several years.
Consider your lifestyle. For instance, if you have children and pets, you might want upholstery that is easy to clean.
Measure. It is very important to measure and map out potential new furniture arrangements as well as the doorways and passageways.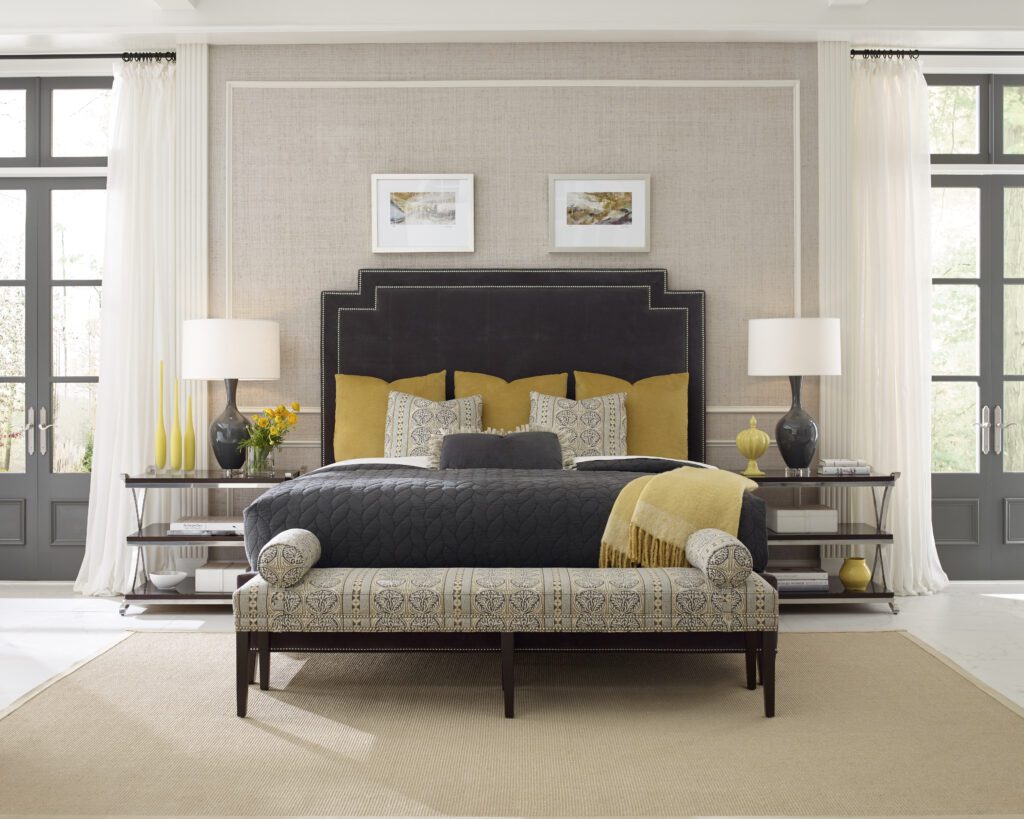 During the month of March, we are running our annual Get Lucky campaign for in-store shoppers. To participate, simply stop by our store and scan the QR code to receive a virtual scratch-off ticket. The ticket will reveal the percentage off (up to 50%!) on your next purchase, which makes March the lucky month to buy home furniture in Lafayette, LA.
With less than two weeks left, now is the time to hurry into Albarado's Fine Furnishings to find out how much you can save. The clock is ticking!
As convenient as online shopping seems to be for an easier alternative to saving time, you also receive a narrow sense of what a product may be like. Can you really feel how comfortable a sofa, chair, or mattress is if you haven't sat on it? Can you really picture how a piece of furniture will look in a particular room if you haven't seen it with your own eyes?
At Albarado's Fine Furnishings, what you see is what you get. We are the one-stop-shop for all your home furniture and accessory needs in Acadiana. We provide reliable furniture delivery and installation services so that you never have to worry about being shorthanded for lifting and assembling furniture pieces.
Contact us today! A customer's comfort begins and ends with Albarado's Fine Furnishings.