Since the Covid pandemic, working from home has become the new normal for most companies. Working remotely seems to be a cultural trend that is lasting longer than expected due to precautionary measures.
Converting your home into an office with the necessary essentials can help to keep you as efficient as you were before, despite working remotely. If you are in the Lafayette, LA area, visit Albarado's Fine Furnishings at 205 Winchester Drive, to help guide you on creating the ideal in-home workspace!
6 Tips for Setting Up a Home Office
A Quiet Space
If you don't have room to designate as your office space, you can create one. It is important to find the right quiet area within a home to be able to concentrate and perform work duties efficiently. Placing large furniture pieces such as a sofa can be used as a divider.
Planning the Space
Once an ideal area to set up a home office has been established, the next step to consider is how to utilize the space. Laying out the area wisely with office essentials, the ability to access necessities quickly, and allowing adequate spacing for quick movements will ensure daily productivity.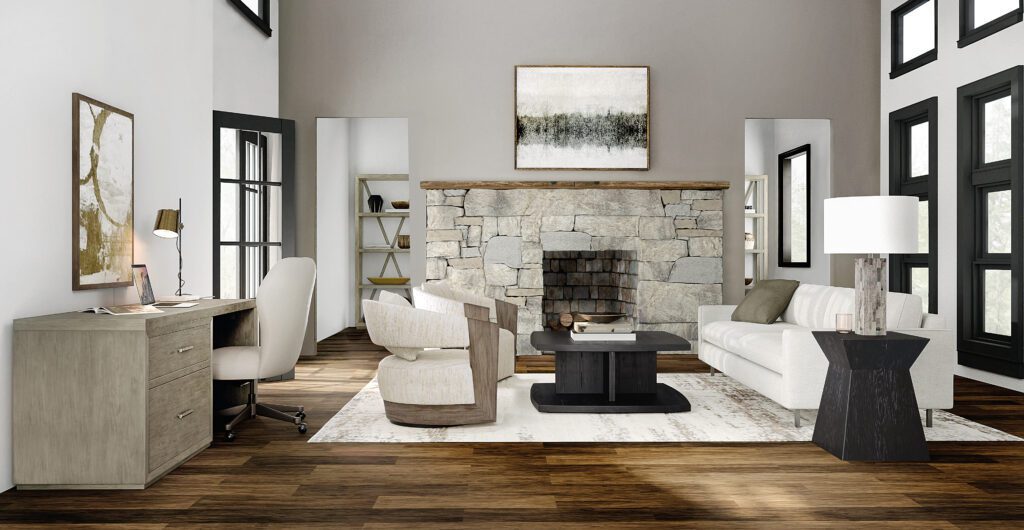 Internet Connection
Having high-speed and stable internet connectivity enables you to send and receive files, attend online meetings, and browse the internet uninterruptedly for work-related searches.
Optimal Lighting
Lighting is one of the most important elements to help promote productivity. Natural lighting can help you see your workspace better while offering health benefits crucial to boosting efficiency.
You can position a desk to face a window while you are working. If your home office cannot be located near a window or if you are working at night, install LED or fluorescent lighting to give a better view of your computer screen.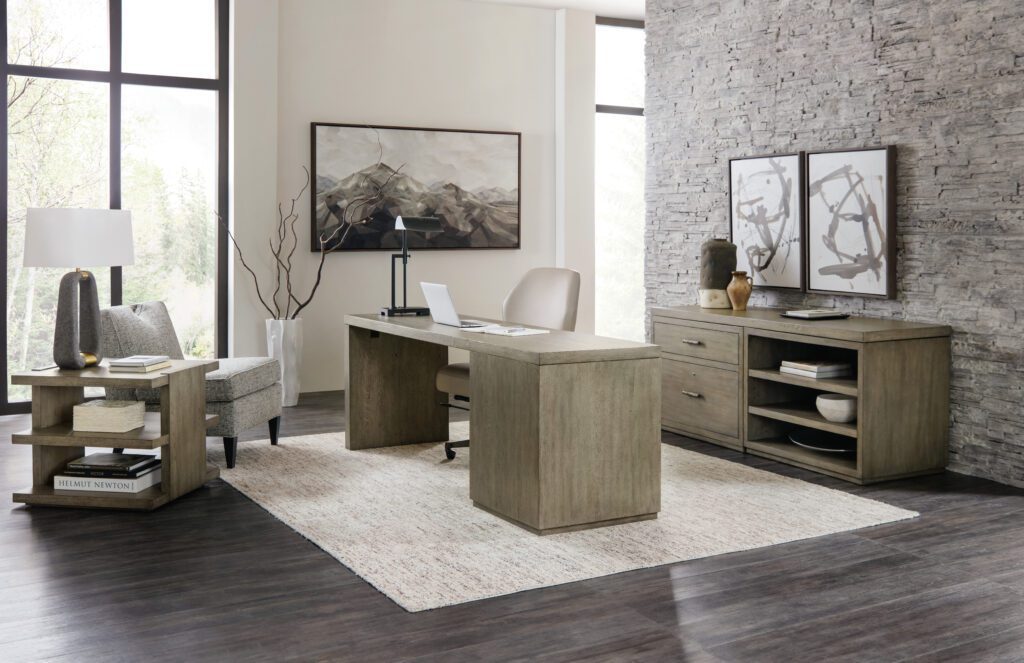 Storage Options
Equipping your home office with adequate storage space can be done by using a rolling cart or built-ins. Sensitive documents can be stored in a locked filing cabinet that now comes in trendy options of materials, colors, and styles.
Office Décor
Decorating your home office is a personal decision. It is important to choose items that make you feel relaxed and not distracted. Take full advantage by decorating with your favorite colors and patterns alongside neutrals so they pop. Research shows that using live indoor plants as part of the décor is a good option because they help to purify the air, increase creativity, and reduce stress.
Working from home requires the right office setup to ensure you achieve your daily goals. The perfect balance of comfort and efficiency allows you to work effectively while enjoying all the benefits of being in your home.
Also, having the necessary office essentials and supplies based on your work requirements is vital to boosting productivity.  Albarado's Fine Furnishings is a local furniture store in the Lafayette, LA, area that can help you set up an office space in your home.
Home Essentials to Maximize Productivity
Desk
Every home office requires a desk that remains uncluttered for a productive workspace.

Chair
The perfect office chair accompanies a desk and helps with posture while remaining productive. The right office chair can help to prevent related back problems.
Bookshelf and Filing Cabinet
Office files, documents, and paperwork are easily stored for accessibility on bookshelves or in filing cabinets. This allows you to feel and be more productive.
Wi-Fi Adapter
Communication is only possible with an adequate and reliable Wi-Fi connection. Having the correct equipment and wiring to connect a network router to your adapter is critical to working remotely.
Monitor and Laptop
Performing daily tasks requires a dependable monitor and computer or laptop. Together with high-speed internet service, you can easily deliver assignments and urgent work timely.
Printer and Scanner
These are useful to copy documents or files that need to be transferred digitally and stored on the PC or emailed to a specific recipient.
Desk Lamp
The right desk lamp can reduce eye strain making work a lot easier.
Accessories
Desk accessories such as pencil and pen container, tape dispenser, stapler, plant, keyboard cover, and wireless mouse can help to create a more comfortable and organized work environment for efficiency. This will help your day to flow easier.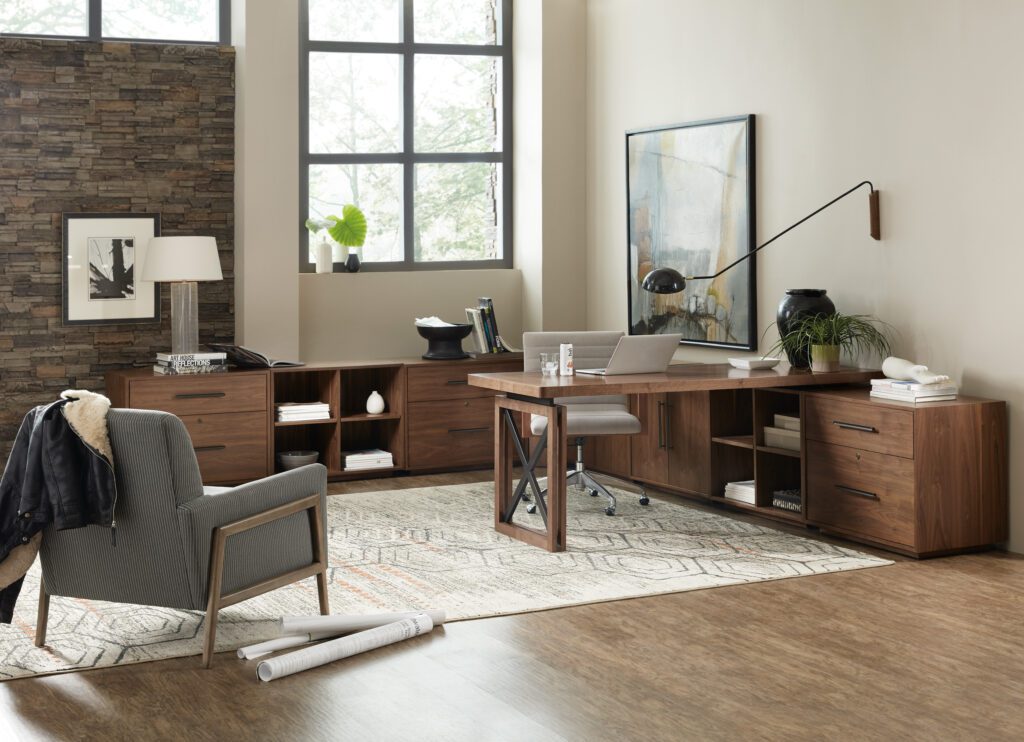 Converting an existing room in the home to a quiet workspace is crucial to productivity. It can be exciting and challenging at the same time. Albarado's Fine Furnishings is your go-to furniture store in Lafayette, LA that can help you transition any room in your home into an office space.
If you are redesigning your home office space or looking to set up one, contact us for a free design consultation session! Our remarkable interior design and sales team can assist you with a variety of home office furnishing needs. We have an assortment of brands, styles, and colors to blend in with any décor of a home.
Let us make your home office space perfect for you! Contact us today!