Summer is winding down, fall is on the horizon, and you know what that means – football season is about to kick off! While friends, food, and cold drinks are key ingredients for game day, the most vital component for an immersive game day experience is a comfortable recliner.  
In this post, we explore how modern recliners can enhance your viewing pleasure and deliver front-row thrills in your living room.
From the ergonomic design that supports you through every intense match to the built-in technology that keeps you connected, these versatile champions of comfort truly bring the stadium excitement right into your living rooms.
Get ready to level up your football-watching experience with the ultimate MVP – your very own recliner!
The Comfort Factor
Football games can be lengthy affairs, often stretching well beyond the standard two-hour mark. Sitting in an uncomfortable chair for that long can cause sore muscles and restless fidgeting. Recliners, on the other hand, are designed with your comfort in mind.
They boast ergonomic designs that provide excellent support for prolonged viewing sessions. Whether you're sitting upright, reclined, or somewhere in between, a quality recliner will cradle your body in just the right way, so you can enjoy the game without any unnecessary discomfort.
Moreover, recliners often come with customizable features, so you can tailor the seating experience to your preferences. Want to lean back just a bit more during a tense moment in the game? No problem! With the simple pull of a lever, you can adjust the reclining angle to suit your desired comfort level. It's like having a personal seat tailor who knows exactly what you need.
And let's not forget the physical benefits. Unlike sitting in a fixed position for an extended period, recliners can help reduce physical strain and fatigue during marathon football matches.
Read also: 6 Reasons Why Recliners are a Must-Have in Every Home
Enhanced Viewing Angles
Regular couches may force you to crane your neck or shift around to find the perfect angle. But recliners come to the rescue yet again! With their adjustable reclining positions, you can find the sweet spot for optimal sightlines without any hassle. It's like having your own private box seat at the stadium, but right in the comfort of your living room.
Imagine sitting back in your recliner, feet up, eyes glued to the screen, and not missing a single moment of the game. That's the power of a well-positioned recliner.
Built-in Technology 
Fortunately, many recliners today are equipped with built-in technology that takes your football viewing to the next level.
Some recliners feature integrated audio systems that provide immersive sound experiences. Feel the rumble of the crowd, the bone-crushing hits, and the excitement of a last-minute touchdown as if you were right there in the stadium.
On top of that, many recliners also come with handy USB ports and charging capabilities, such as this Hamilton Power Recliner by Hooker Furniture. This means you can keep your devices charged and connected throughout the game, ready to share your joy and awe-inspiring moments with friends and fellow fans on social media.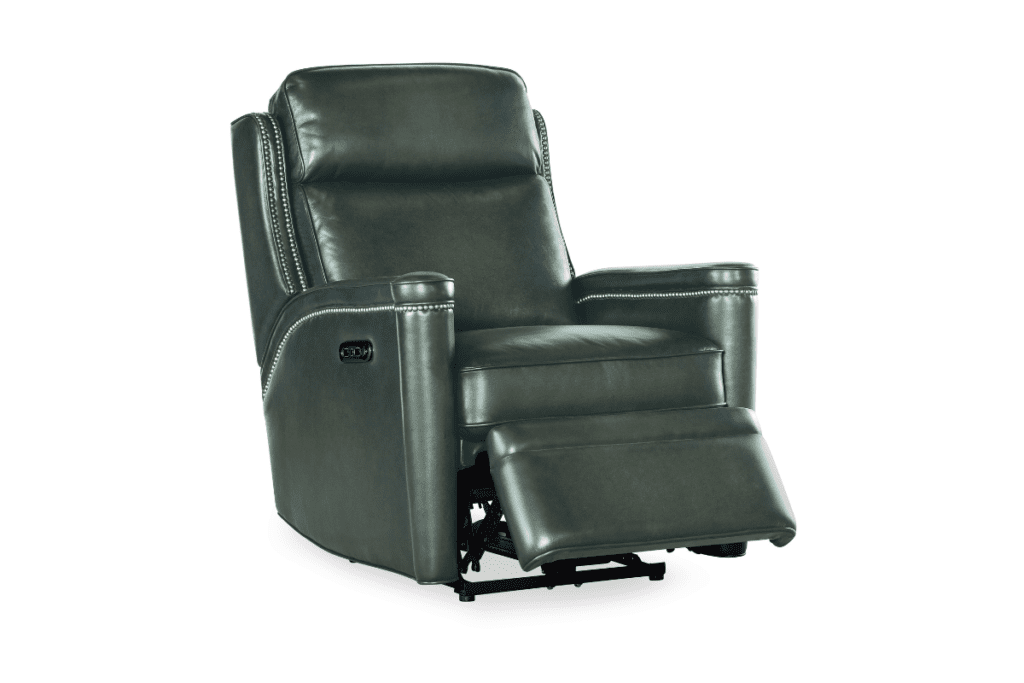 Social Aspect
Football is more than just a game; it's a communal experience. The shared passion and excitement among friends and family are what make football watching so special. With recliner sofas, you can create a cozy and inviting atmosphere that encourages people to gather around, share snacks, and cheer on their favorite teams together.
Take, for example, this Chatelain reclining sectional sofa, which features power headrests that can accommodate up to five people for a small group gathering. Whether it's with family or friends, recliner sofas offer the perfect seating solution to ensure everyone can be a part of the action.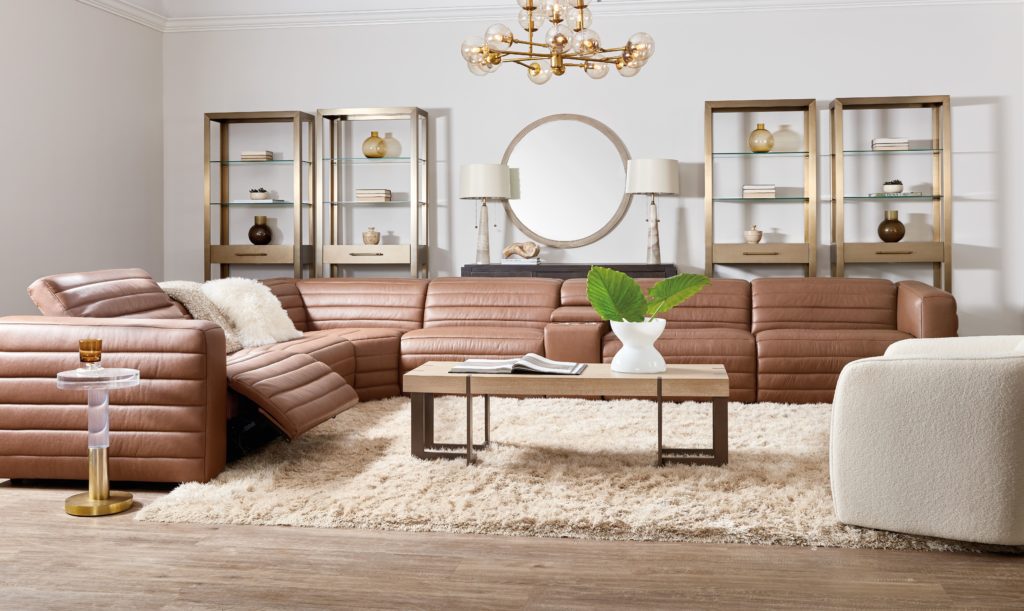 Recliners are not just pieces of furniture; they are game-changers when it comes to football viewing at home. Not only are they incredibly comfortable, but they also feature various adjustable settings and offer incredible back support to keep you cozy through all the action on the field.
Whether you're an avid fan or just someone who enjoys the occasional game, upgrading your football viewing experience to include a recliner will make a huge difference.
Find The Perfect Recliner at Albarado's Fine Furnishings
So, if you want to elevate your football viewing experience and make it a memorable season at home, consider investing in a quality recliner. 
And when it comes to finding home furniture that elevates your football-viewing experience, look no further than our collection of recliners at Albarados' Fine Furnishings!
We have an array of recliner sofas and chairs in Lafayette, LA, so you'll be sure to find the perfect recliner to complete your living room setup. Enjoy watching with family members or inviting friends over — now that's what Sunday Funday is all about!