Hello, 2022!
New year, new home décor! Before we ring in 2022, take a look around each room in your home, and note the finishes, accents, and pieces that you absolutely love and want to keep and those that no longer bring you joy.
If you are in search of an interior design consultant in the Lafayette, LA, area, look no further than your local furniture store, Albarado's Fine Furnishings. With our complimentary design consultation service, you are sure to rock out in the new year with a fresh design in your home!
Out with the Old, In with the New
With the new year comes new interior design trends, some of which are trends that have made a comeback from years before. Here are some inspiring interior design ideas to note when considering what your new look for 2022 will be.
Wallpaper
Wallpaper has made a comeback. Add some serious fun to your space with these trending wallpapers in 2022: textural neutrals, mixing textures, earth tones, prints and patterns, florals, and vibrant accents.
Monochromatic Color Schemes
Using a monochromatic color scheme allows for various shades, tints, and tones of the main hue to all be used within your space. The monochromatic color scheme is made up of four components: hues, tints, tones, and shades. Create your own monochromatic color scheme by choosing one hue that you will replicate in various tints, shades, and tones with different levels of saturation.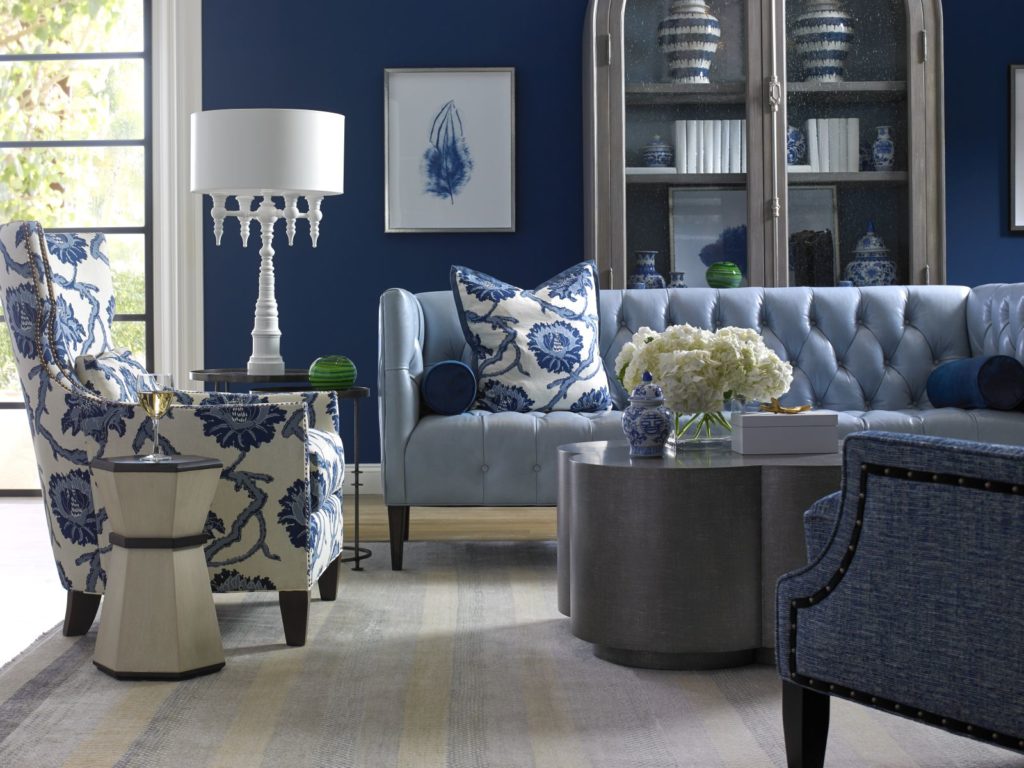 Black and Bold Accents
When choosing a neutral base, provide a design punch to your space with black and bold accents. Black and bold accents in light fixtures, window hardware, faucets, or floors will add some depth and edge to your minimalist space within your home.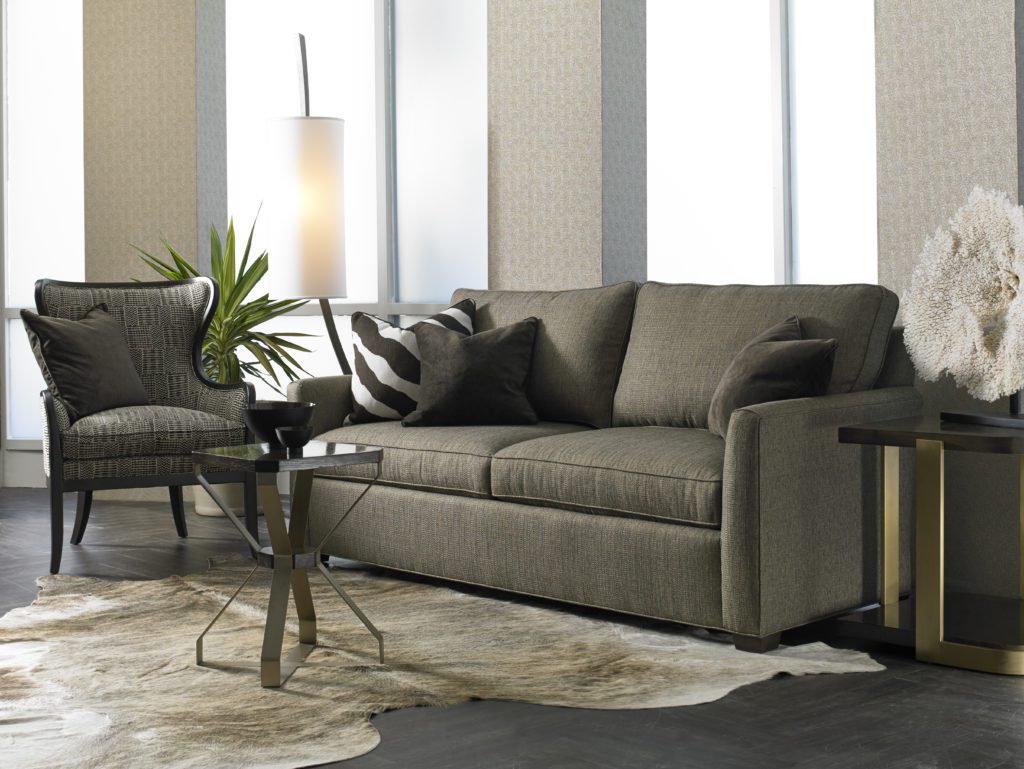 Mixing Textures
Combining textures will be a key component of the 2022 interior design trends. This will allow for a more visually interesting and dimensional look. Some ways to bring textures into your space include contrasting fabrics, adding textured accessories, and incorporating plants and flowers into the mix.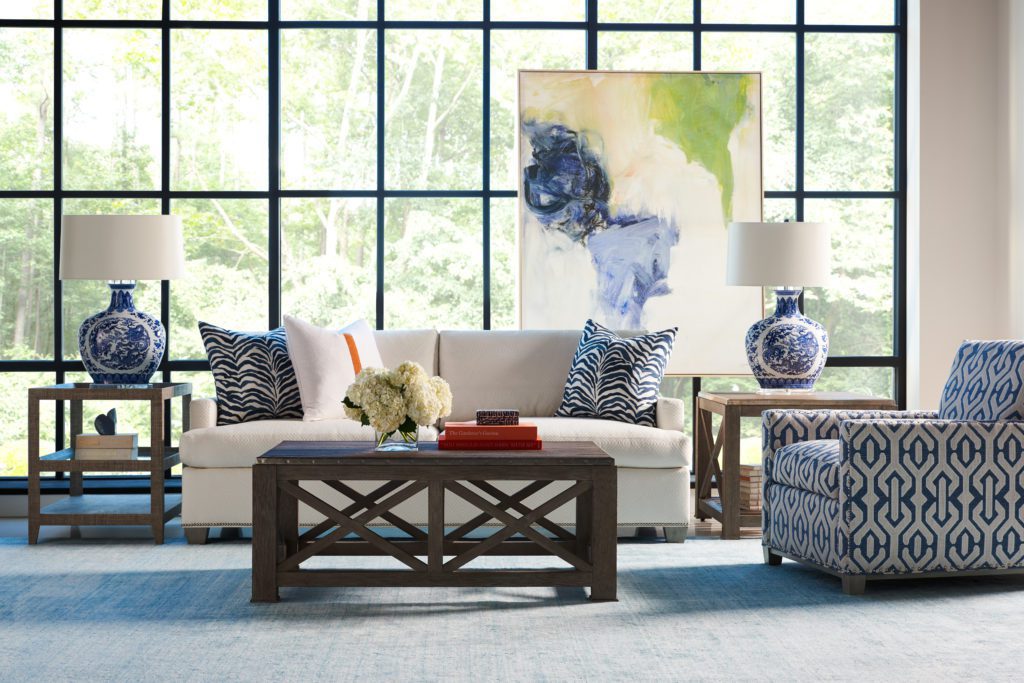 Eclectic Style
If you enjoy mixing styles, colors, textures, shapes, and patterns, you are in luck. Choosing an eclectic interior design style for your space in the new year will allow you to artfully express your love for styles from different time periods all in one area. Vintage furniture is gaining popularity more than ever, with Americans spending over $15billion on secondhand furniture in 2020 alone, and this number is expected to grow in the coming years.
Sustainable Love
Selecting interior design pieces for your home in the new year that are sustainable, backed by responsible and ethically sourced brands is a trend you will want to jump on if you are trying to be more environmentally and economically aligned. Shopping for furniture that is manufactured locally is one way to substantially reduce your carbon footprint.
Beginning to End
Albarado's Fine Furnishings has an entire team to help you from start to finish with getting your space revamped for a new look in 2022. Reach out through our website, give us a call at 337-981-4222 or stop by our showroom to speak with our experts. Our interior design consultant, Stephen Rogers, will help you find the perfect pieces for your entire home.
Our professional delivery team, Dwayne and Jerome, will ensure your perfectly selected pieces are delivered in a timely manner to celebrate your new year, newly decorated space. Let us bring your furniture pieces home with our exceptional furniture delivery service.
We have been Acadiana's top-pick for quality furniture store since our opening in 1984. Keep the tradition alive by choosing Albarado's Fine Furnishings and shopping locally for your new year, newly decorated space preparation.