Are you wishing your bed looked like the luxurious ones seen in magazines? If so, your wish can come true by simply following a few easy steps to achieve that luxury vibe you desire. Investing in the fluffiest pillows and comforter is just one quick and easy fix to upscaling your bed, and it does not have to break the bank.
Since the bed is the focal point in every bedroom, who wouldn't want theirs to look like a high-quality hotel bed. You can even get help with bedding ideas from your local furniture store, Albarado's Fine Furnishings.
How to Create a Luxurious Bed Look
Good quality bed linens
It is always a good idea to update your bed linens, especially if it has been a while. There are countless options available such as soft to stiff, cooling to moisture-wicking, and even organically created to fully antimicrobial. With conflicting information available, the one thing a local furniture store will agree on is that the best sheets are dependent on the thread count.
Good pillows
It is always important to purchase firm enough pillows that allow for the head, neck, and spine to be in alignment. You should never skimp on quality when it comes to good pillows.
Invest in blankets, quilts, and comforters
The key to buying luxury bedding is that if it is not soft or thick, then it is probably not the best buy. Just remember, bedding is an investment regardless of what you select.
A statement headboard
A headboard can add a personal touch to any bed as well as the room itself. Since there are a few options in materials, design, and price range, you can create a quality headboard on a budget.
Incorporate neutrals
An easy way to make a bed more luxurious is by buying neutrals, or whites, bedding while adding a lot of layering. You can turn your bedding ideas into an instant 5-star hotel look.
Add accents
Accent pieces such as pillow shams, body pillows, and rugs can be added to your space to create the luxurious vibe you desire.
Finishing touches
You can upscale a bed's appearance with a bed skirt or box spring cover. You can match the bed skirt to the wall paint or wallpaper for a more luxurious look. You can even add a throw blanket to the edge of the bed or a food tray with specific items on it.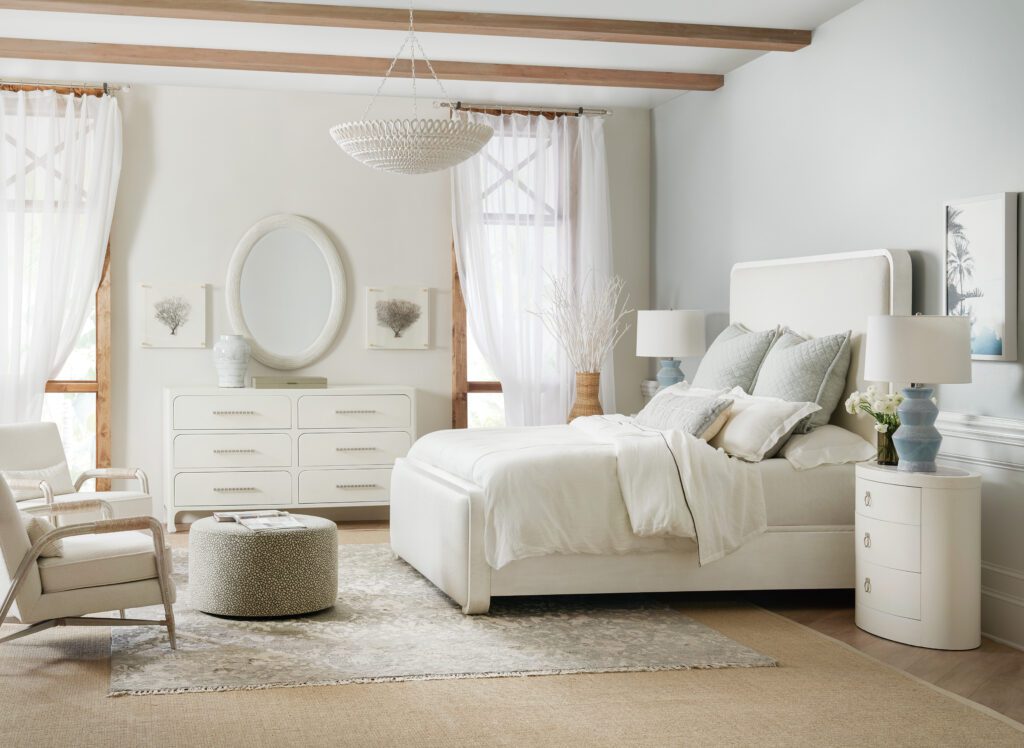 People spend one-third of their lives sleeping and numerous hours lying in bed. So, why not turn your bedding ideas into a five-star luxurious space. You can transform the entire feel of a room just by changing the color.
Colors create ambiance. For instance, a bright yellow room with red furniture will have a lively feel to it same as a room with blues or blacks may feel a little bit cooler. Opting for a more monochromatic tone will encourage a sense of luxury with calmness. Dressing the bed like a five-star hotel is easier than you think and is not time-consuming.
Steps to Dress a Bed Like a 5-Star Hotel
Fit the bed skirt or box spring cover in place.

Affix sheets that onto the mattress and make sure to pull the flat sheet up to the very top of the mattress.

Put the blanket or quilt on and then the comforter or duvet.

Fold back the comforter or duvet, blanket or quilt, and then flat sheet to reveal all the layers. Pull them back to where your decorative pillows will go.

Add the sleep pillows which are very important to a bed's comfort and design.

Put the decorative pillows, tallest in the back moving forward in order of height, making sure there is a balance between too few and too many.

Add another blanket throw to the foot of the bed.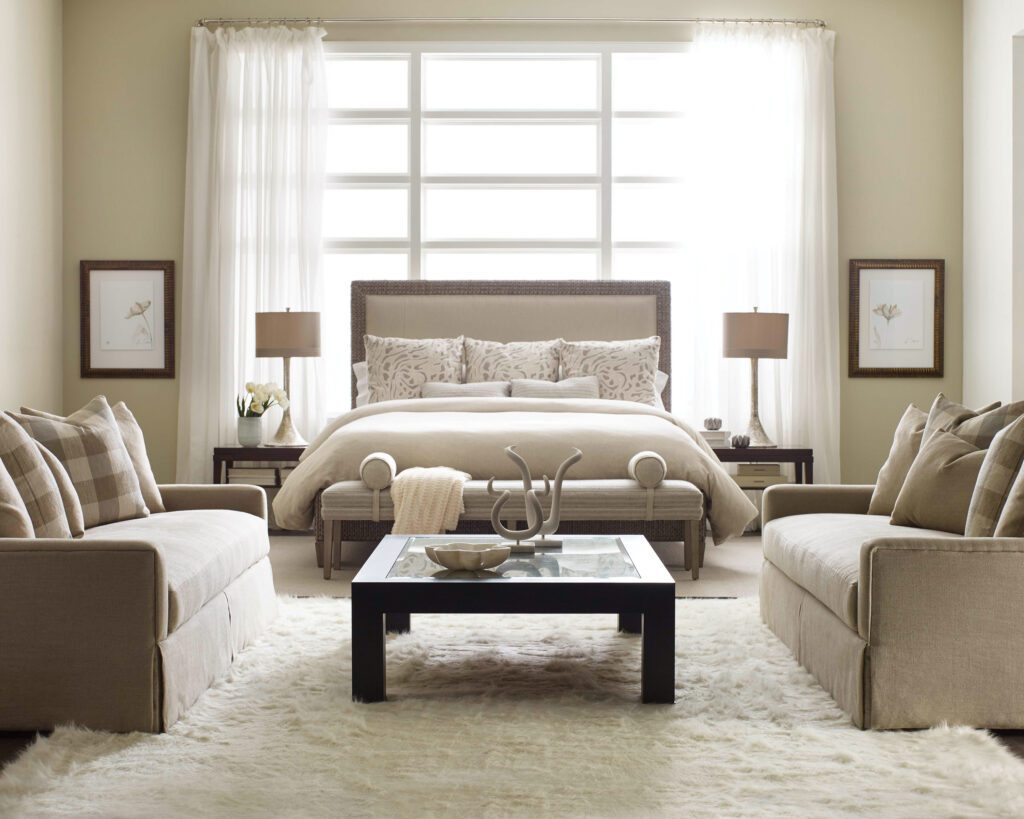 For a more clean and crisp luxury bed look, you can iron your pillowcases to give it that extra something special that is similar to a five-star hotel. In addition, it is important to make your bed every day which will be the difference between an unkept, cluttered space or one that feels and looks more refined and luxurious. You can also contact your local furniture store for help with all your bedding ideas.
Our team at Albarado's Fine Furnishings can help you achieve a luxurious bedroom that is guaranteed to make you sleep like a baby. If you are in the market for a new bed set or need guidance with bedding ideas, speak to our team. 
We have serviced the Lafayette, LA, and surrounding Acadiana areas for decades creating beautiful rooms and decor. We stock an assortment of name brand furnishings and styles that will complement any room in the house.
Albarado's Fine Furnishings is the local furniture store that has the comfort home furniture you can live with.