American Leather is one of the most luxurious and durable furniture brands. Founded by engineers in 1990, American Leather was born with a small team in a borrowed facility in Dallas, Texas, committed to making custom-made furniture and manufacturing operations environmentally friendly.
American Leather only produces the highest quality, longest-lasting American Leather furniture pieces worth investing in. If you are looking to purchase American Leather furniture in Lafayette, LA, Albarado's Fine Furnishings has a large selection of inventory to choose from. Whether you need a sleeper sofa, recliner, accent chair, or sectional, we have you covered.
American Leather Comfort Sleeper
The American Leather comfort sleeper is the most versatile and comfortable custom sleeper available on the market. The comfort sleeper has redefined the custom sofa bed, elevating it to a whole new level of comfort.
American Leather Comfort Sleeper features a hardwood platform bed that does not have bars or coils and is available in many fabric and leather style options. It is made to last with a lifetime warranty for the frame and a 10-year warranty on the mechanism.
In addition, they come in different models to cater to different room spaces. For small spaces, Gibbs, Klein, and Harris are perfect options to consider, while Sulley, Mitchell, and Lyon's sizes are similar to a standard bed.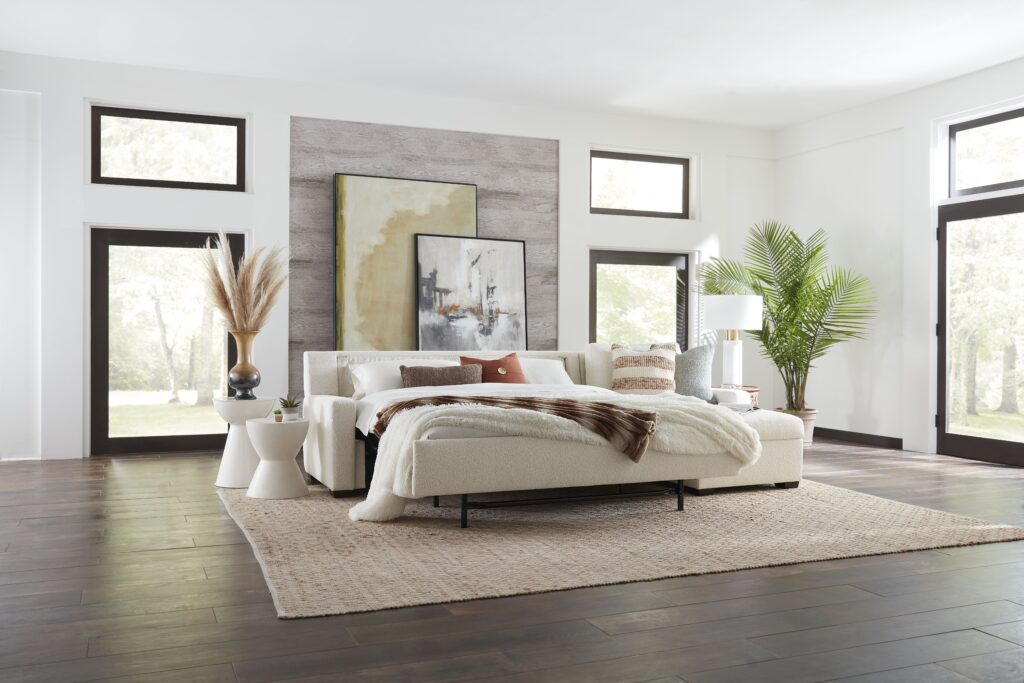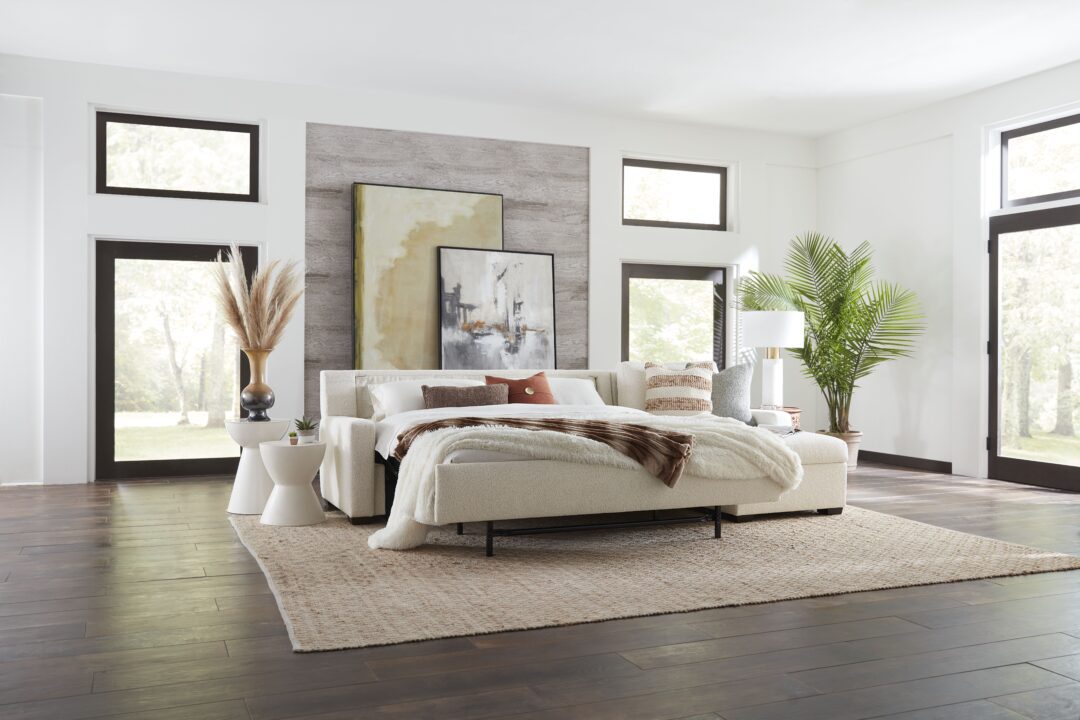 American Leather Comfort Air
The American Leather Comfort Air is inspired by the timeless rocking chair. It is custom-tailored to move with your body and offers the most comfortable seating experience, unlike anything you've ever seen.
Whether you choose to kick your feet up and relax, rock, or recline, the Comfort Air will transition you to the perfect position. It is the first unique recliner of its kind and comes in a variety of sizes, colors, leathers, fabrics, finishes, and additional features. Once you sit, you may never want to get up.
American Leather Sofas and Sectionals
American Leather sofas and sectionals are an exquisite combination of form, function, and comfort. They are designed to take full advantage of the natural beauty and unique characteristics of the fabric of your choice.
Their sofas and sectionals are perfect for any home style, from traditional to modern. Some models, such as Wade and Arthur, can even be transformed into full-sized sleeping surfaces for welcoming overnight guests. All American Leather furniture is made with you in mind.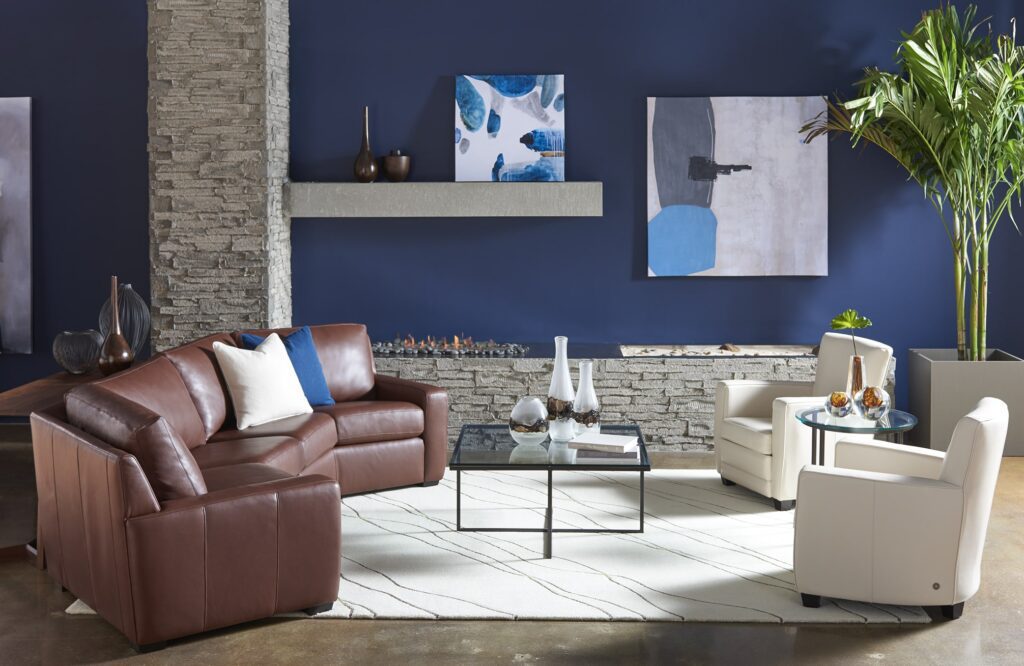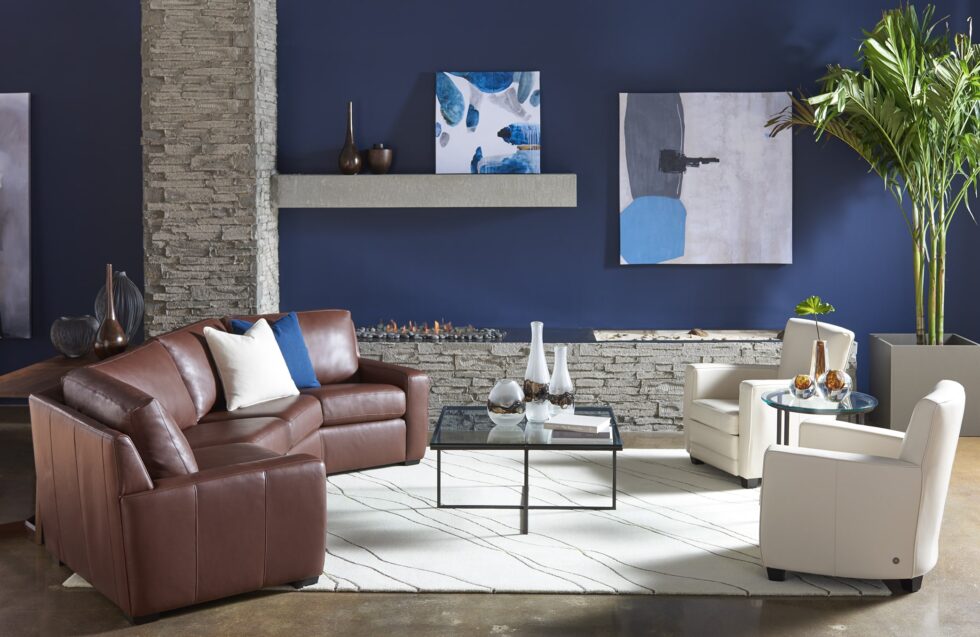 Why We Love American Leather Furniture
All of their American Leather furniture is manufactured locally within the U.S., ensuring fast delivery to customers.
They use only premium quality, top-grain leather for each frame. Their heavy-protection leathers are well-known for being resistant to fading, spills, and stains.
The manufacturing techniques used minimize the number of leather scraps remaining which are then recycled or reused to produce smaller leather goods.
They use soy-based BiOH Polyols Renew foam cushioning that is fully recyclable and available in a variety of firmness and densities to choose from.
Their foam, leather, fabric, and Ultrasuede are free from fire-retardant chemicals.
They take pride in their innovation skills, technological advances, craftsmanship, and performance in the collections they introduce each year.
Shop American Leather Furniture at Albarado's
If you are looking to purchase a new American Leather furniture piece for your home, then look no further. Albarado's Fine Furnishings is proud to be the only American Leather authorized retailer in the Acadiana area because we truly care about our customers' comfort and design needs.
We want our customers to have the best fulfilling experience while providing pleasant memories to last a lifetime. At Albarado's, you will find the highest quality American Leather furniture. Our sales team has years of experience and can help you select the exact piece you are looking for.
Call us today to speak to one of our friendly and highly trained staff to find the American Leather furniture piece that completes your home.