Entertainment centers have come a long way since a couple of decades ago. Today, they are a highly functional piece of home furniture that can house up to 78-inch television, a DVD player, speakers, and other electronic devices.
An entertainment center is great for storage and organization, whether it is placed in the living room, game room, or bedroom. Finding the perfect entertainment center to suit both your family's needs and space can seem daunting, but Albarado's Fine Furnishings in Lafayette, LA, can make the search much easier.
Entertainment centers, or wall units, are pieces of furniture that contain various sized shelving, which is usually adjustable. They are intended to be the centerpiece along a wall, hence the name wall unit, and typically large enough to accommodate various entertainment equipment.
An entertainment center is the ideal home furniture piece to fill a space while still affording the storage needs for real-life living rooms. By following these simple guidelines, you will find the right entertainment center for your home.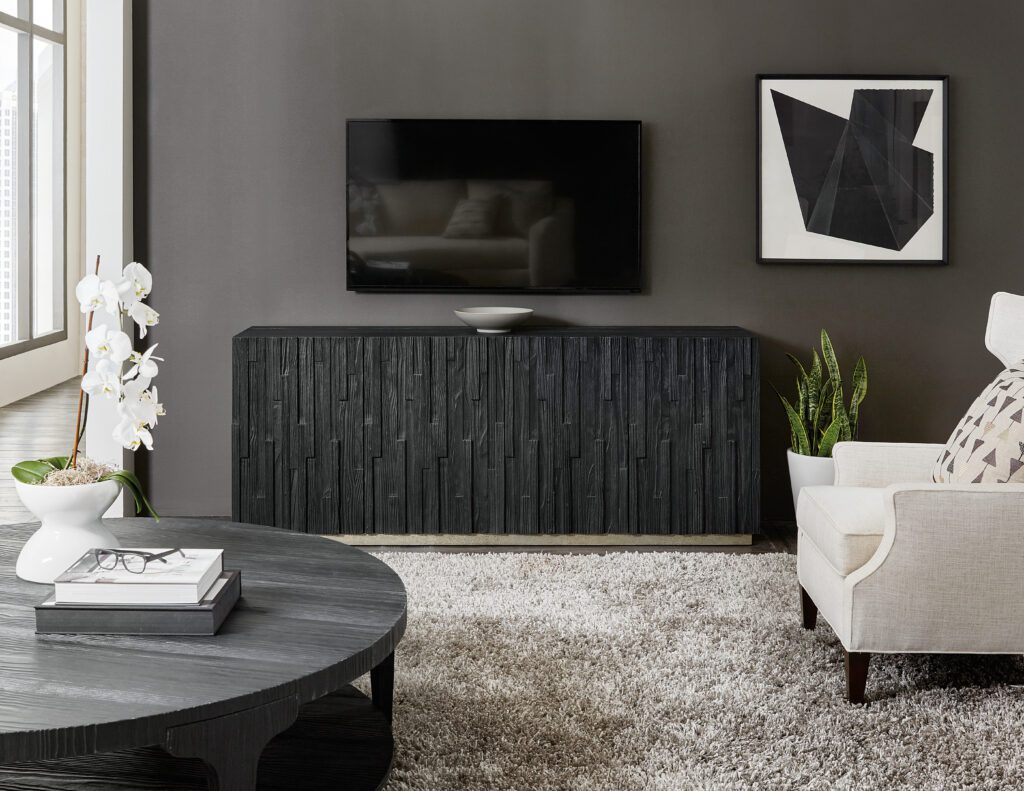 Entertainment Center Buying Guidelines
Decide on a room and placement
It is essential to establish the dimensions of the room where the entertainment center will be set up as well as the placement of the unit. The last thing you want to do is buy an entertainment center that does not fit in the designated room. If there is more than one placement option, you should consider the seating for each possible scenario and choose the one with the best optimum viewing.
Measure the television
Fortunately, measuring a television, assuming it is a flat screen, consists of only two dimensions, the width, and height. Make sure the space is bigger than the actual dimensions to ensure the television fits comfortably in the entertainment center. But, if you do not have a television yet, the easiest solution is to find one you plan to purchase and use those dimensions.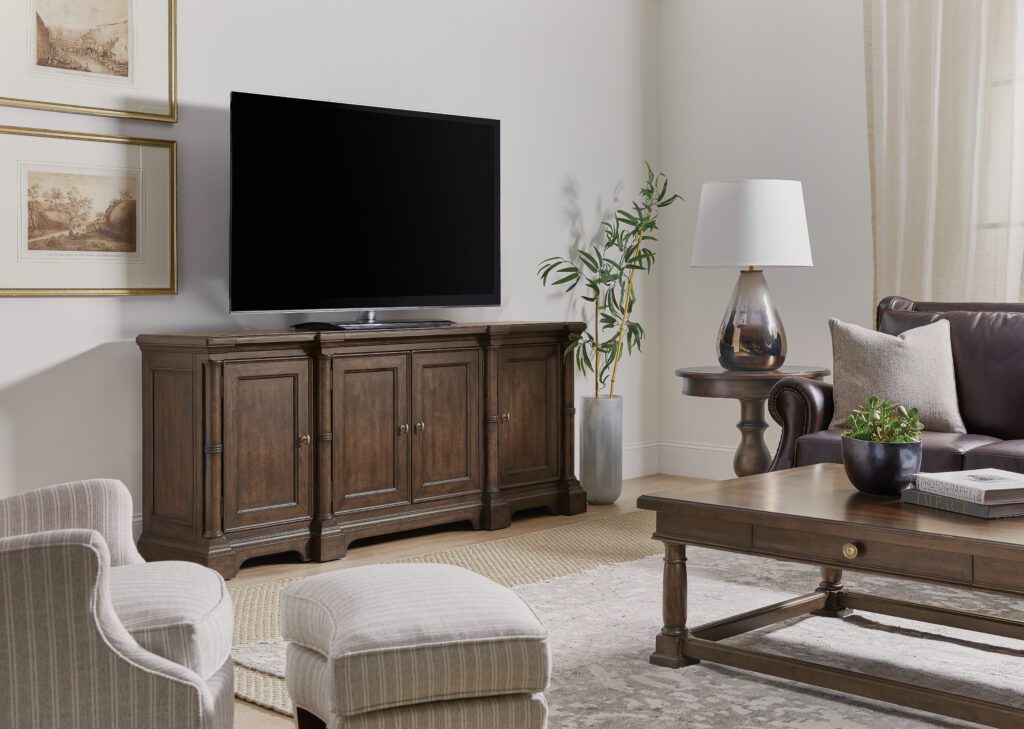 Choosing the size of the unit
Deciding on the size of the perfect entertainment center for a room can be the most challenging part. Always consider storage and upgrading to a little bigger unit than planned. You will thank yourself later. Selecting a bigger unit with lots of open shelving, plenty of doors and drawers, or a combination of these will benefit you in the long run.
What electronics you will store
Television and speakers are the mediums through which you receive content, but the hardware is still required to access the material you wish to watch. When purchasing an entertainment center, make sure to consider the video sources you may want to house, such as a DVD or Blue-Ray player, gaming console, smart tv adapter, or speakers.
Style
Every homeowner has their own unique lifestyle vision for their entertainment space. Within each type of entertainment centers is a variety of design and style choices to choose from. Incorporating the perfect home furniture piece into a space is possible with the help of your local furniture store, such as Albarado's Fine Furnishings.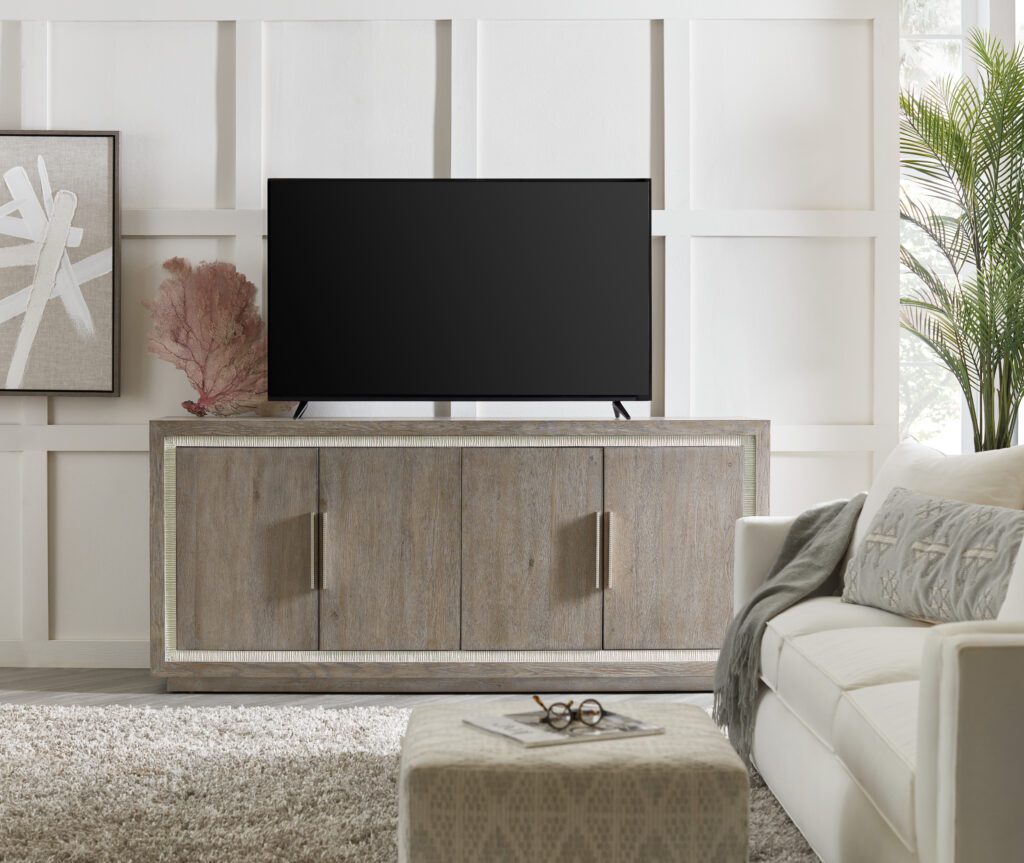 With the stress of everyday life, it is no wonder people turn to media as a form of relief. When we all feel the need to escape reality, having an adequate media center to enhance the experience of binge-watching a television show or a favorite movie is important.
This gradually makes the entertainment area the main part of the family's home life. An entertainment center is an investment that brings families together to enjoy quality time with each other.
If you are in the Lafayette, LA area and looking to purchase an entertainment center or upgrade the one you already have, contact Albarado's Fine Furnishings today. We also have an assortment of brands and styles for living rooms, dining rooms, bedrooms, and beyond.
Our staff is highly qualified to help guide you in buying home furniture pieces that accentuate your lifestyle or help you with redecorating altogether. We have provided decades of service to the Acadiana area while continuing to strengthen our customer relationships.
Stop by for a visit or call us today, and let Albarado's Fine Furnishings furnish your dream home!