Designing a new home can be quite stressful if you do not have the right professionals in place to guide you through the process. Creating an ideal space suited to your family's needs requires some consideration. After all, home is where you come together and bond with your family and friends. It is also the place you want to relax after a long day's work.
What is a Floor Plan?
A floor plan design is a drawing or a visual representation of a home's interior. It is used especially for planning the effective use and placement of key elements of a house such as doors, windows, stairs, and furnishings. It can depict a home, building, or a single room and includes anything necessary to the purpose of the floor plan. A floor plan helps people envision themselves in their new home before deciding on what fits their needs. This will also help them to understand a contractor's perspective before construction even begins.
Types of Floor Plans
Open concept floor plan. This is a contemporary floor plan with a more modern design and open feel to it. The kitchen, dining, and living room areas all share one large space which makes this type of floor plan great for people who enjoy entertaining.
Traditional floor plan. This closed floor plan has the normal amount of space needed but divided by walls. Therefore, this plan allows you to define each room with its own style.
Custom floor plan. This type of floor plan permits you to create an ideal layout from scratch that includes choosing materials, colors, rooms, fixtures, and more.
What's the Difference Between an Open Concept and a Traditional Floor Plan?
An open concept floor plan differs from a traditional plan by eliminating walls and barriers so that the home has an open and airy feel to it. This floor plan design makes for great entertaining with smooth traffic flow throughout and between rooms.
On the other hand, traditional floor plans have more defined rooms with walls enclosed as dividers. This allows for each area to become a separate space or room. The perfect home layout is unique to each family.
Pros and Cons of an Open Concept Floor Plan
Open concept floor plans have an easy flow to them because they do not include walls dividing each room. This makes it easily accessible to move around and great for families to keep an eye on their children, elderly family members, and pets.
An open floor plan allows for better natural light. More home designs are trending towards a concept floor plan which is better for resale value. But there are some disadvantages homeowners should take into consideration.
Larger spaces such as an open floor plan, take more energy to provide and maintain heat or air conditioning, leading to higher utility costs.
Since the kitchen is part of the great room, smells will travel to adjacent open rooms.
Your design choices are magnified due to an open floor plan is visible from other parts of the house. This means you will have to choose items more carefully.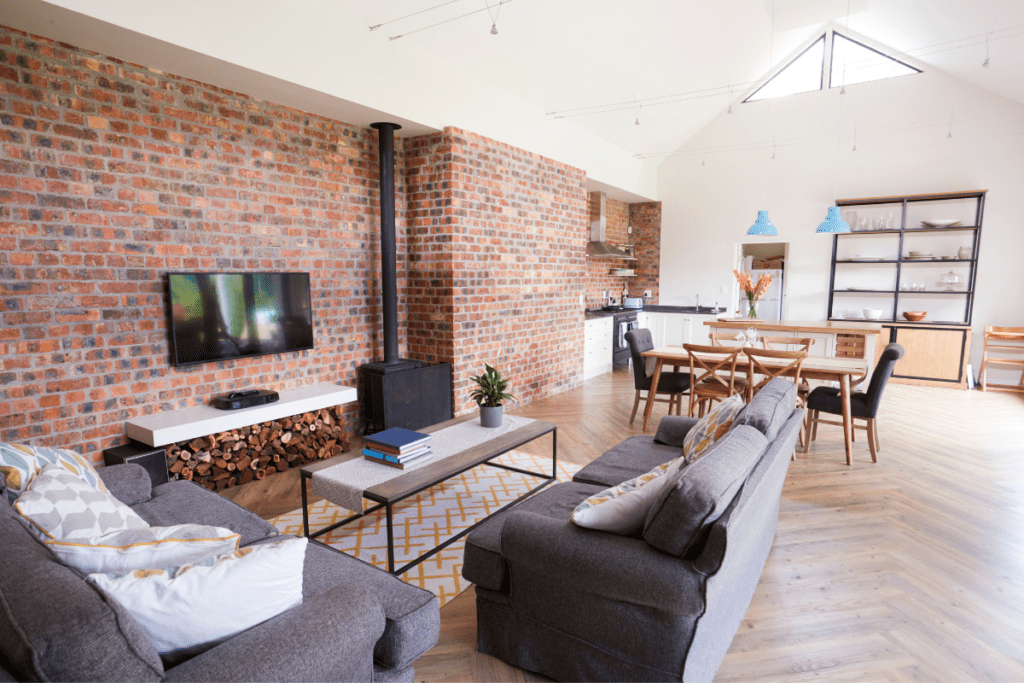 Pros and Cons of a Traditional Floor Plan
Traditional floor plans have a closed-style layout which separates the rooms from each other. This allows for a more cozier and privacy feel to a room, as well as enables each room to have a different style. A traditional floor plan offers better sound control and lower energy bills since it is easier to heat or cool the rooms. Although, there are disadvantages as well to having a traditional floor plan.
Having rooms blocked off by walls might sometimes feel stuffy and closed. Even if the rooms may be larger sized, once the furniture is placed inside the rooms it could feel more crowded than planned. If this is something you can't avoid, check out our previous post for steps you can do to maximize small spaces.
It is harder to have a visual on children and the elderly when rooms are divided by walls. This means that if you are unable to see them, it puts them at risk of having an accident.
When designing a floor plan for a new home, the layout is usually based on what plan meets the needs of the family best. While some people will prefer the concept of airy and modern space, others may prefer the privacy of a traditional floor plan.
Creating a checklist of ideas and must-haves is crucial for your house to feel like a home. Many factors come into play when deciding on the right floor plan option which is just as important as the number of people who will be living in the home.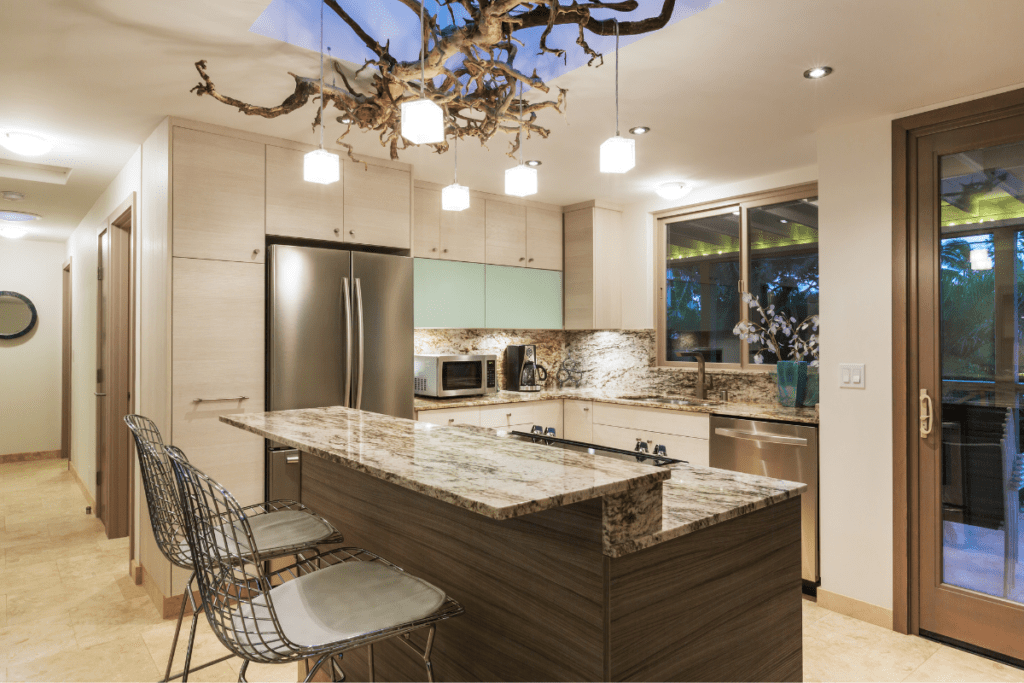 What to Consider When Selecting a Floor Plan
Lifestyle. A new home should reflect the way the family lives making it convenient for them to do the things they enjoy.
Space. This is a very important factor to consider since families grow and life changes. For example, having additional children, children eventually moving out, or caring for elderly loved ones later in their life.
Expenses. The cost of building a new home can be quite expensive, especially these days. Creating a few versions of a floor plan that includes cabinetry, finishes, window sizes, and other custom features can help you to understand how materials and design elements impact the cost.
Location. Where you decide to live does matter because if you are not in the right location, you won't feel at home.
Changeable needs. Making sure that some rooms can be used for different purposes will allow you to live comfortably and safely for years to come. For example, a guest room that can be converted into a nursery, office, or gym.
If you are building a new home or remodeling the existing one and needing some help deciding on a floor plan, contact Albarado's Fine Furnishings today. As the leading furniture store in Lafayette, LA, not only do we take pride in helping you find perfect furniture pieces, but we also offer complimentary design services to achieve the home you desire. We can help you to create the floor plan design that meets the needs of the whole family in your dream come true home. Simply request a design consultation here and our in-store design experts will assist with bringing your personal vision to life.
Styling your lifestyle with our team at Albarado's Fine Furnishings will give you a feeling of satisfaction and contentment knowing that you will be taken care of. We define quality with our stylish and unique home furnishings. Only at Albarado's.