A couch, also called a sofa, is the focal point of the living room and is considered the main seating piece for lounging. It is the one spot in the house where everyone can sit comfortably together and enjoy watching TV.
The couch encourages lounging and conversation. Young people will lie on it at a full stretch, adults will cuddle and nestle, kids will vault on and off it, and much more. Some homeowners even decorate their living room around the couch. So how do you know when it is time for a new one?
Signs It Is Time for a New Couch
Sagging seats. If getting up from the couch becomes a chore, and the floor seems to be more comfortable.
Fraying. If signs of damage begin to show indicating the material is fraying in places it shouldn't, such as the padding of the cushions showing through the upholstery.
Frame damage. Creaking may be the first sign a couch's structure is starting to break down. This is unsafe and could cause injury.
Unpleasant odor. If scrubbing and steam cleaning do not remove spills, stains, and odor anymore.
Upgrading. If you decide to change the decor of the living room and the couch does not blend in anymore. Or if you simply want to upgrade now.
How Often Should I Replace My Couch?
A couch is a staple furniture piece in the home. Its lifespan varies depending on the quality and how often it is used. A good couch typically will last between seven and fifteen years. But not all couches need to be replaced. If your couch is still in decent shape, safe, and you are attached to it, an alternative to replacing a couch is to consider a cover or reupholstering it.
How Do I Know if My Couch is Worth Reupholstering?
If you love the way your couch sits but it does have some wear and tear to it, then you should consider reupholstering it. Reupholstering is a great way to keep an existing couch with fresh new fabric.
In addition, if the foam in the cushions has lost its firmness, this gives you the opportunity to replace them with more supportive ones. Reupholstering also extends the life of sofas and chairs, or any furniture piece that is covered with fabric.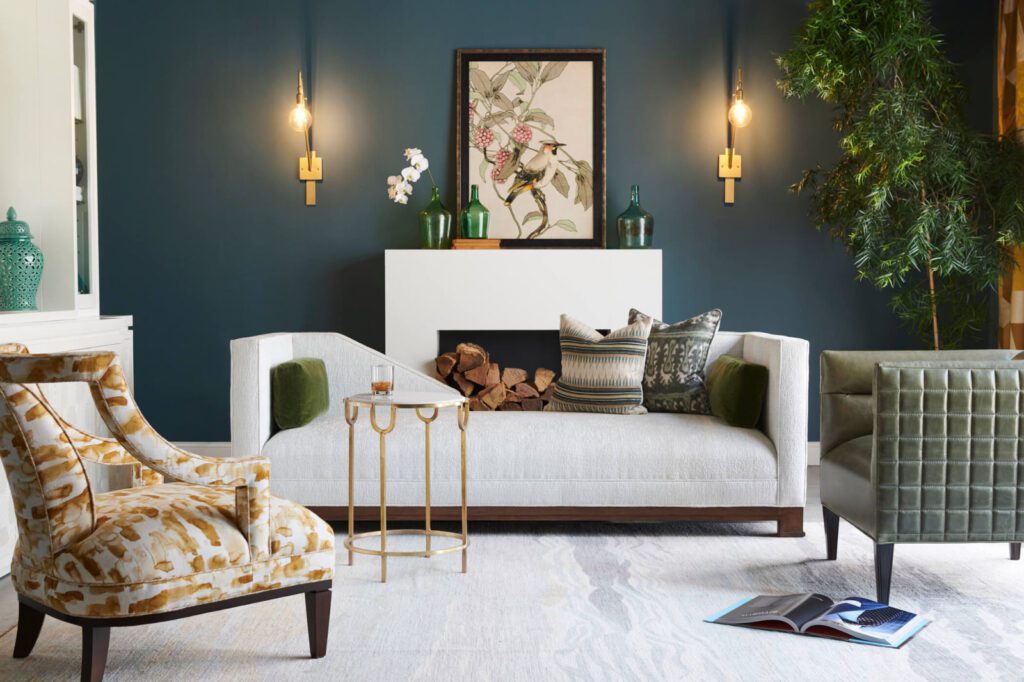 Questions to Ask Before Reupholstering
Is the structure solid? The couch must be structurally sound if you plan to reupholster.
Is the couch an antique? If you inherited a couch that is an antique, it would be better to find a reupholster specialist who is familiar with working with antique furniture pieces.
What fabric is best for the piece? If you are particular about the type of sofa fabric and pattern you want to use, it may be easier to have someone reupholster it for you than it would be to purchase a new one.
Could I do this myself? Doing the upholstering yourself might save you money but you should take a class or learn techniques through the internet or books beforehand.
A good reupholster can breathe new life into old sofas and chairs, especially vintage ones that have interesting shapes you would not normally find in most new furniture styles today. Deciding between purchasing a new couch or reupholstering an existing one is also dependent on the cost to reupholster the piece.
If reupholstering costs the same or is more than buying a new one would be, then you would want to invest in a new couch instead. You can also check out our guide to choosing a perfect sectional sofa to help you along in your search!
If you are in the market for a new couch, contact Albarado's Fine Furnishings today. Albarado's Fine Furnishings is your go-to for all sofa and chair needs in the Lafayette, LA, area as we have a wide variety of name brands available.
Our staff members are well trained and can answer any questions you may have regarding home furniture and fine furnishings. You should want to get more out of every room with the right furniture and Albarado's is the furniture store that can help you to weigh all your options and costs so that you can make the best possible decision.