If you are looking for a comfortable, stylish, and customizable seating option for your home or living area, a sectional sofa may be a great buy!
Finding the perfect sectional sofa in Lafayette, LA, should be no problem as we at Albarado's Fine Furnishings have so many options to choose from and customize to your specific tastes and styles! Chat with us today and let us do the work for you.
To help you along in your search, we have compiled a list of options that you can consider when picking out your sectionals, from size to style and stuffing!
What is a Sectional Sofa?
First, let's go over what exactly is a "sectional sofa." Sectionals are made up of numerous separate components that may be assembled in a variety of ways.
These can be assembled at a variety of angles with several seating arrangements, making them the perfect choice for the ever-changing living space.
With movable sections, arranging your ideal living space can be extremely easy! Whether you want more seating options, more corner space, or any other combination, a sectional sofa can provide you with the variety while remaining comfortable for all! Sectional sofas have many different possible layouts that include several "sections."
Sofa
Most sectional sofas come with three back cushions and three seat cushions, making seating for three people, but they can come with space for two or more.
Also, they generally have arms on either end of the sectional, but some can come with only an arm on the left side, only on the right side, or have no arms at all.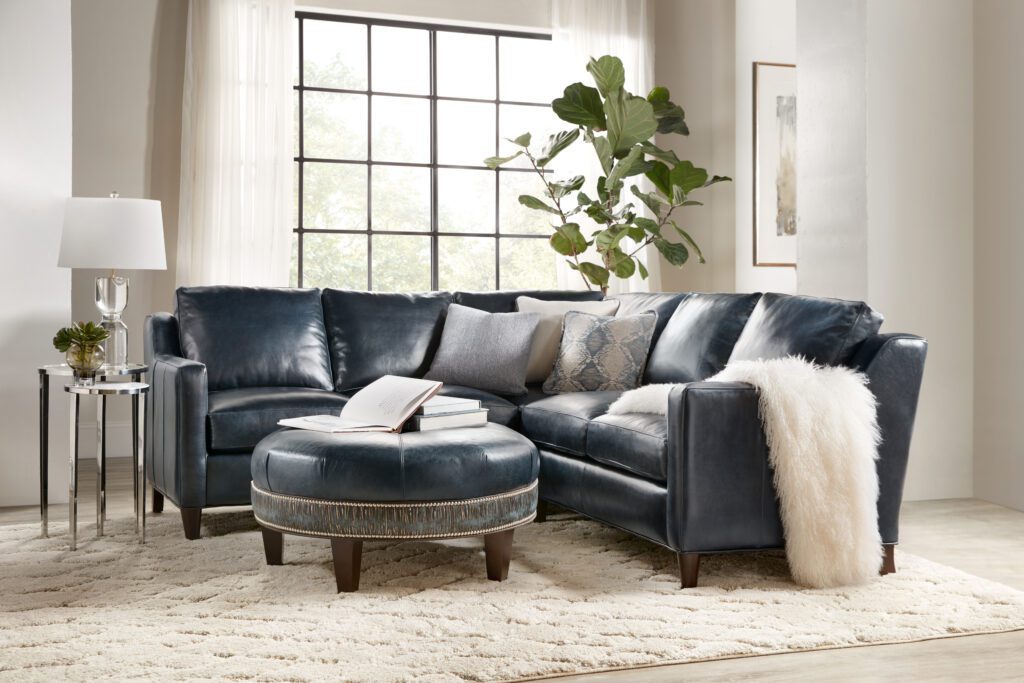 Loveseat
A sectional loveseat is usually made for seating two people, usually with armrests on either end of the piece. If you are looking for something different, there are also one-armed and no-armed options.
Recliner
Your sectional sofa can include a recliner portion or several recliner portions aside from the regular sofa or loveseat portions to extend the seating options. In the same fashion as the other options, they come with different armrest configurations.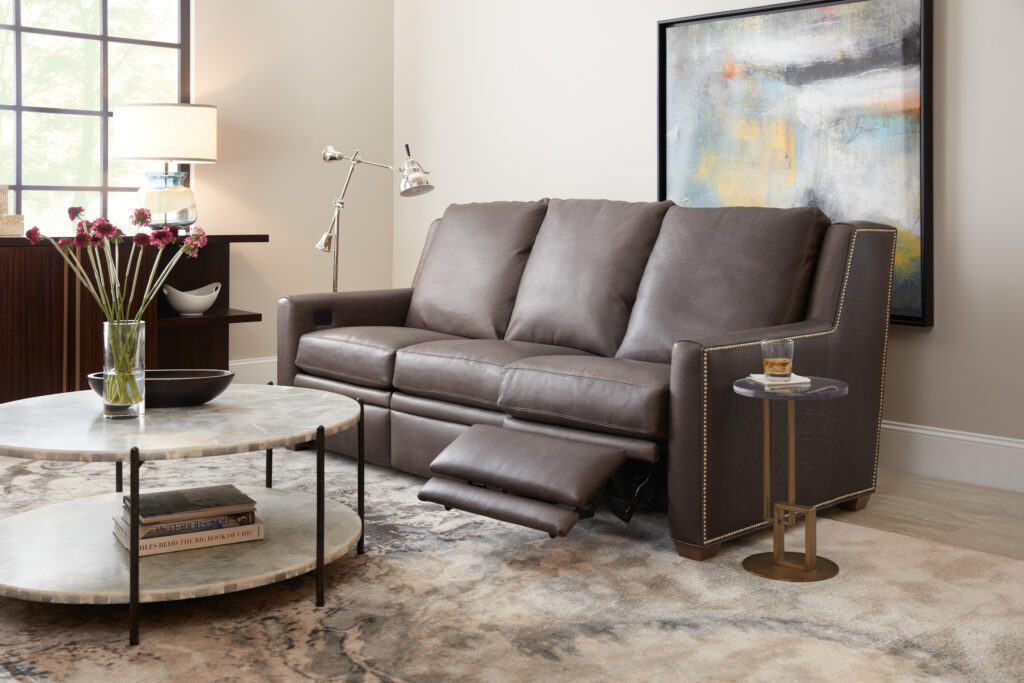 Chair
Most sectional sofas have one or more chair portions that do not necessarily recline.
Round Corner Wedge
This is a corner component that makes it possible for a sectional couch to fit into a corner. Most wedges form a 90-degree angle, but others form larger angles. These pieces usually do not have armrests.
Square Corner
This extra square piece makes it possible for your sectional to fit in a corner area. It takes up less space than the rounded wedge and has no arms.
If you are particular about the inner makings of your sectional, consider what material or fabric the sofa is made of as well as the filling. The following are the most popular options:
Upholstery
Leather
While this is a popular option for homeowners looking for a classy upgrade to the linen sofa, it does require specialized cleaning and care to consider. However, there are also faux leather options available.
Microfiber
This is the most "comfy" option for your sectional sofa. It is also very stain-resistant and is not prone to collect dust.
Cotton
Cotton is the most common upholstery option for sectional sofas, as it can match many home decor styles as well as remain fairly easy to keep clean.
Polyester
This option will last a long time, repel stains and fading, as well as be fairly easy to clean.
Covers
There are also waterproof, stain-proof, and overuse-proof covers available for your sectional sofa. This can assist you in protecting your new furniture while always matching your home's decor.
Read also: How to Clean Sofa Upholstery at Home
Filling
Foam
This is the most common sofa filling, and it can be made with a variety of softness and density. Whether it's a memory foam or a lower density foam, you can choose the best option for your seating needs.
Feathers and down
Feathers are the least expensive choice; most firms utilize duck or chicken feathers as filler. Down is derived from the soft underbelly of geese. A couch with down-filled cushions will cost extra.
Polyester
Polyester is an excellent material for low-cost sofas. It's cheap and comes in a variety of densities, but it flattens out quickly. This is an option for those who are allergic to feathers.
Whether you need seating for more people, a variety of seating types, a new seating arrangement around corners and such, or everything in between, a sectional sofa will bring you the most bang for your buck! You are able to completely customize your filling, upholstery, and layout options, always keeping your furniture fresh and new!
Find your sectional sofa at Albarado's Fine Furnishings
If you are still deciding whether or not a sectional sofa is right for your home, consider speaking to one of our experts at Albarado's Fine Furnishings. Our design experts can help through our complimentary interior design consultation. We also carry a wide selection of sofas and chairs in Lafayette, LA, from Sherrill Furniture and Lilian August to Wesley Hall and American Leather, that will complement other furniture pieces in your home. Browse all of the quality brands we carry here.
Our knowledgeable staff is ready to present all of your available options and help you make the most informed decision for your home and family!
Speak to our experts at Albarado's