An entryway is a space where you set the tone for what the rest of the house will be like. A well-designed entryway should make a great first impression and create a warm welcome as soon as your guests walk through the door.
Creating an entryway that causes an enormous first impact provides a clue as to what might lie beyond. If your entryway is outdated, disorganized, or unconnected to the rest of the home, Albarado's Fine Furnishings is the furniture store that can help you design an entry that compliments your personality and decor. We also carry unique home furnishings that can help set the level and style for the entryway and the rest of the home.
The entryway should feel like a path through your home leading you from one welcoming room to another. So, be realistic when planning for your entryway, and keep in mind how you and your family use the space.
9 Tips for Creating a Welcoming Entryway
Furniture
The key to striking the perfect balance for an entryway is to choose the right furniture and decor for the space to be beautiful and functional. A console, desk, bench or chair, and decorative entryway items such as a tray, unique sculpture, an arrangement, or favorite jar can all work together to make your guests feel comfortable as soon as they walk in.
Storage
A transitional space like your entryway should remain uncluttered, organized, and connected to the rest of the home. Entryways are a catch-all for coats, shoes, backpacks, mail, and more, it is important to make sure everything has a place to reduce clutter and make the space feel calm, organized, and welcoming. Furnishes such as a hall tree, type of seating, table with drawers, baskets, and wall shelves are just a few items that can be incorporated to reduce clutter.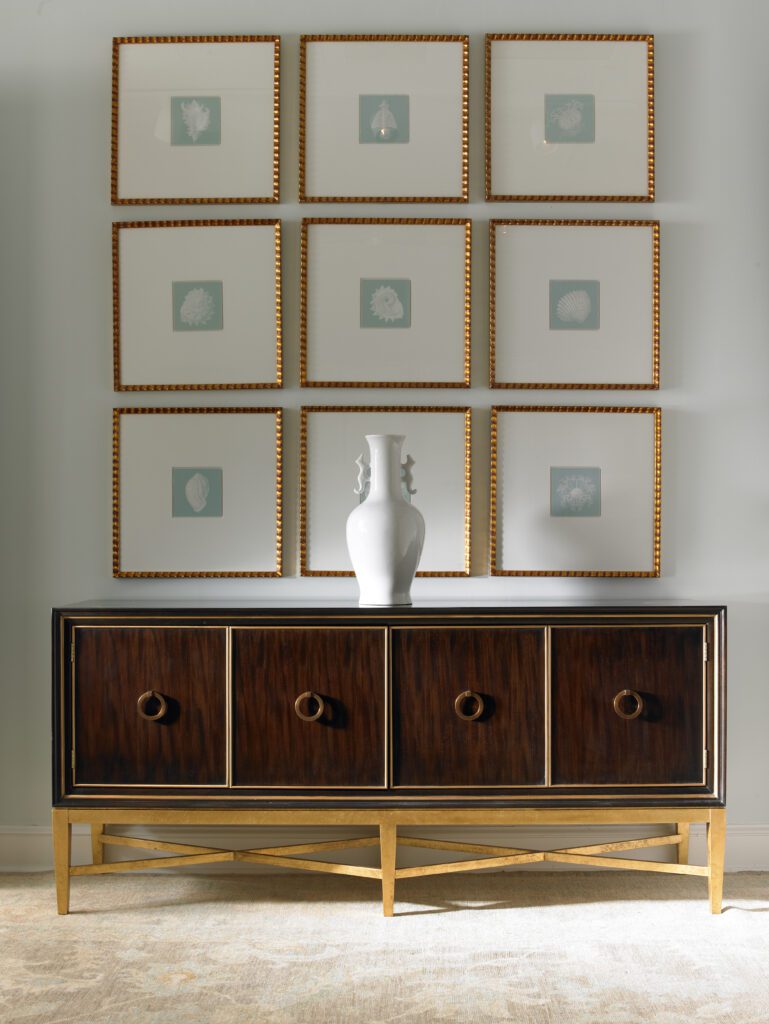 Lighting
This is the most important aspect of designing a room, especially for an entryway, because you want the space to be well-lit and bright. You can also add mood lighting, such as a table lamp or wall sconces, to create inviting pools of light that can make the room feel homey, unique, and intimate.
Scaling
When designing a room, it is important that it is scaled to look and feel right to you. Making sure the size of the room and how the furniture and accessories interact with one another in the space will help to create a welcoming balance.
Mirror
This is an entryway must-have, especially for women who want to check their make-up and hair before leaving. In addition, a mirror can brighten and lighten an often-dark space.
Rug
A beautiful rug is a good investment and adds another level of protection for the floor, especially in a high-traffic entryway.
Artwork
The artwork you keep in your entryway says a lot about who you are as a person, so it is important to pick something that is unique to you and leaves a lasting impression. You can also check out our 5 tips and tricks for choosing wall art.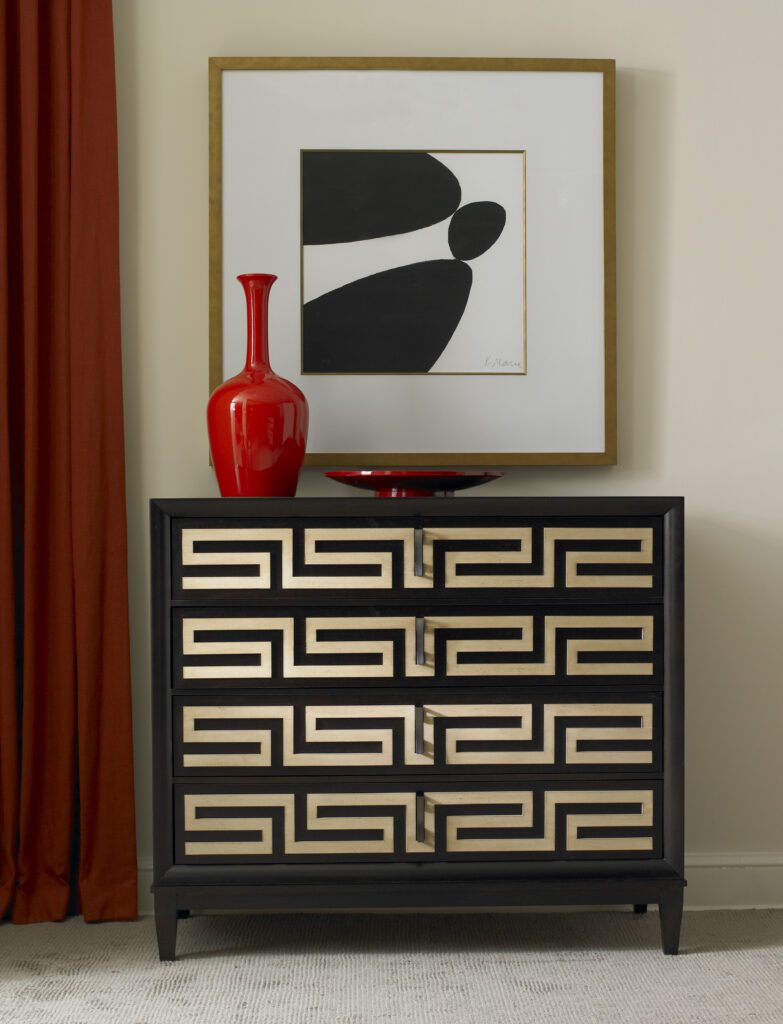 Flooring
An entryway is a high-traffic area, so choosing flooring such as engineered hardwood, bamboo, ceramic, and porcelain that is durable, efficient, and stylish will help the floor to stand the test of time. It should be able to withstand the busy demands of people passing through each day.
Houseplants or flowers
An entryway is one of the main rooms in the home that connects us to the outdoors, so enhancing this space can create an indoor-outdoor effect by bringing the beauty of nature's palettes to the decor.
To keep your house and entryway looking and smelling fresh and lovely, you can blend in trendy houseplants or beautiful flowers. Plus, plants are known to purify the air, while flowers will make the space feel brighter. Read our previous post on other benefits of indoor plants.
Having a welcoming entryway is important because it creates a well-rounded design experience in your home. Connecting the entryway to the rest of the house can give a cohesive and well-thought-out depiction of the family.
Finding the perfect balance between what looks good in an entryway and a space that is functional and practical is the key to a successful entryway. The home's entryway is the first impression your guest will have as they enter and the last place they will see when leaving. This is one reason the entryway should not be overlooked and given the attention it deserves.
Authenticity also plays a role when designing an entryway. It is important to use the area in a way that expresses your style and taste. Make sure your entryway says exactly what you want it to.
When you first get started on designing your entryway, it is important to be clear on the type of unique home furnishings you envision in the space so that you have a general sense of the type of entryway ideas you'd like.
To be inspired when creating your entryway, contact us at Albarado's Fine Furnishings. We can guide you through the basics for designing the perfect entryway with our unique home furnishings must-haves.
At Albarado's, we have gorgeous and classy options when it comes to entryway ideas and designs. To schedule an appointment with our team, fill out this form. We take pride in treating our customers like family and are ready to help make your life easier because we have it all. At Albarado's Fine Furnishings, it is all about your needs.
Schedule an appointment with our Design Team
Sources:
https://www.mydomaine.com/welcoming-entryway-tips-5115298
https://www.forbes.com/sites/houzz/2016/04/12/how-to-create-a-welcoming-entryway/?sh=1c2099de1d5d